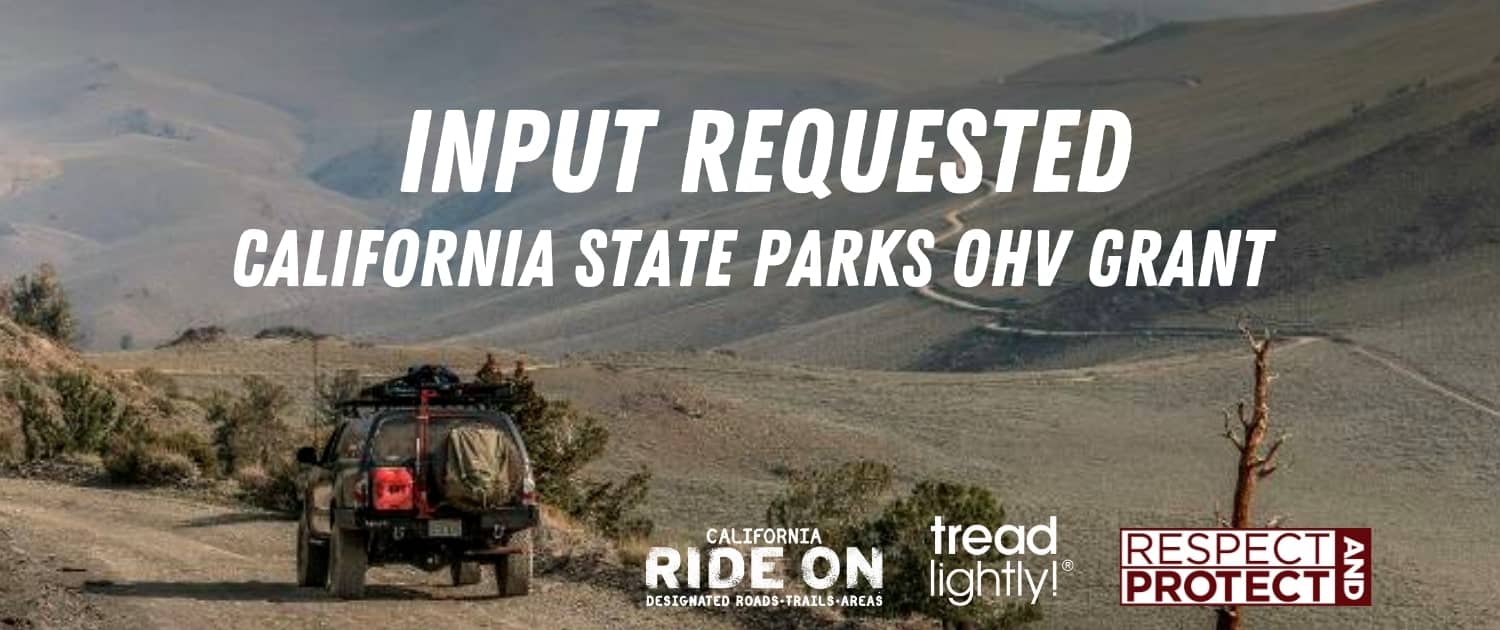 14 Feb

Input Requested: California State Parks OHV Grant

Tread Lightly! is seeking public input to help develop an off-highway grant proposal to the California State Parks Off-Highway Motor Vehicle Recreation Division now through February 28, 2019.

This grant will support an education campaign to promote responsible off-highway vehicle use through Tread Lightly's RIDE ON Designated Roads, Trails and Areas in California and Respect and Protect campaigns. The campaign will educate on how to minimize impacts when using an OHV, respecting cultural, historical and paleontological resources, and introducing youth to responsible recreation messaging.

This campaign will be active between September 2019 through August 2020 through social media, online messaging, educational awareness courses and at key California OHV events.

Please submit comments and ideas regarding how Tread Lightly! can contribute to the OHV program in California.

Applications must be submitted by March 4 and will be available on at ohv.parks.ca.gov where the public can review and comment on the preliminary application from March 5-May 6. Public comments may be submitted to the Tread Lightly! office to jerrica@treadlightly.org.