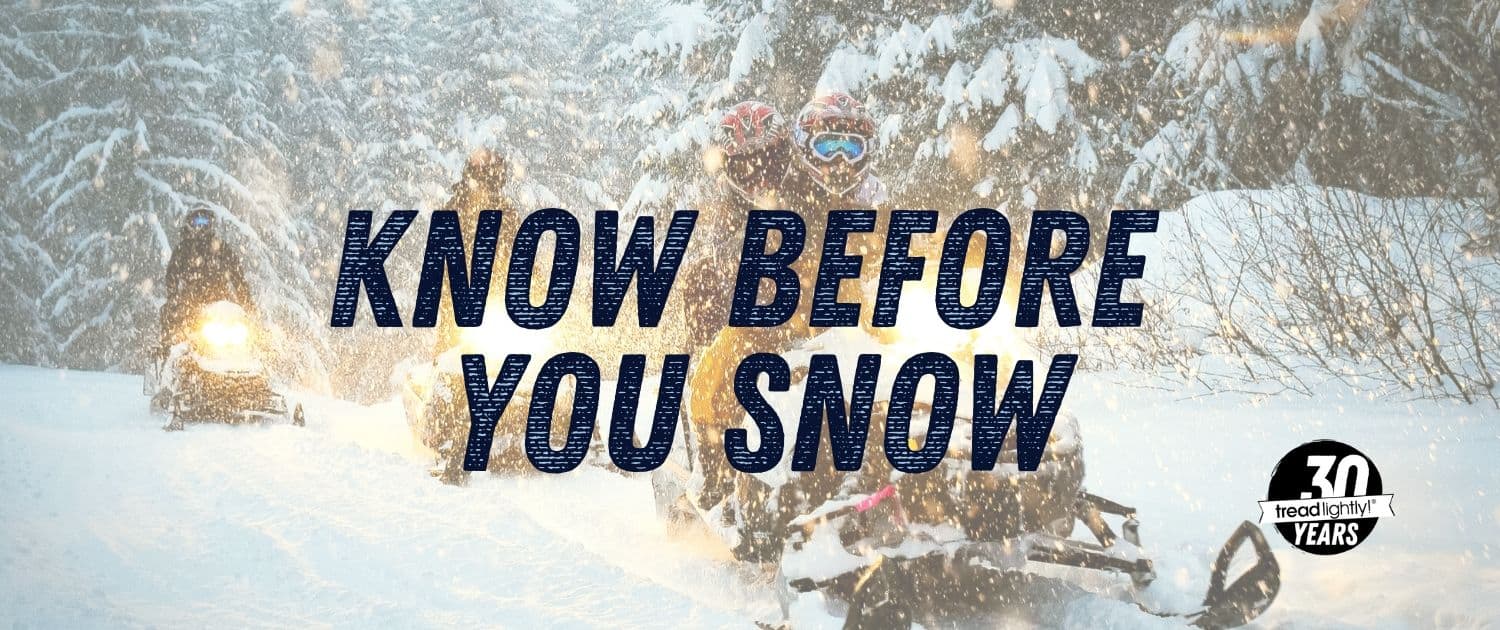 04 Feb

Know Before You Snow

The winter months bring on all new snowsports and backcountry adventures to take part in. The snow and cold can bring new challenges that you can prepare for ahead of your next winter adventure. Know Before you Snow with some of these essential tips and resources:

Safety:
It's important always to check trail and weather conditions before you get outside.
Always wear the proper gear such as eye protection, helmet, layered clothing and reflective clothing at night.
Buddy up! Riding with 2 or 3 other riders helps reduce vulnerability.
Always let someone know where you are riding and when you plan to return.
Avoid riding on frozen lakes and waterways.
Thanks to California State parks and Recreation OHMVR, the Sierra Avalanche Center offers free, hands-on snowmobile avalanche education courses that will teach you how to recognize risk and use rescue and safety gear. You can find a list of upcoming events online or find a course near you.
Brush up on your snowmobile safety with the Safe Riders Snowmobile Safety Awareness Program's quizzes, tips and other online resources.
Minimize Your Impact:
Low snow? Don't go. A snowmobile's spinning tracks damage plants and soils below the surface.
Ride only in areas open to your mode of transportation.
Pack out what you pack in and leave areas better than you found them.
Be aware and respectful of wildlife's wintering habitats and remember that motorized vehicles are not allowed in designated Wilderness Areas.
Respect the Rights of Others
Brush up on how to Share the Snow with other types of recreationists with our tips.
If crossing private property, obtain permission from the landowner.
Always leave gates as you found them.
Ride single file, keep to the right and pass on the left only when the trail is clear.
Prevent unnecessary noise by using proper silencers on exhausts.
For a full list of snowmobile tips, check out our Snowmobile Tips page.