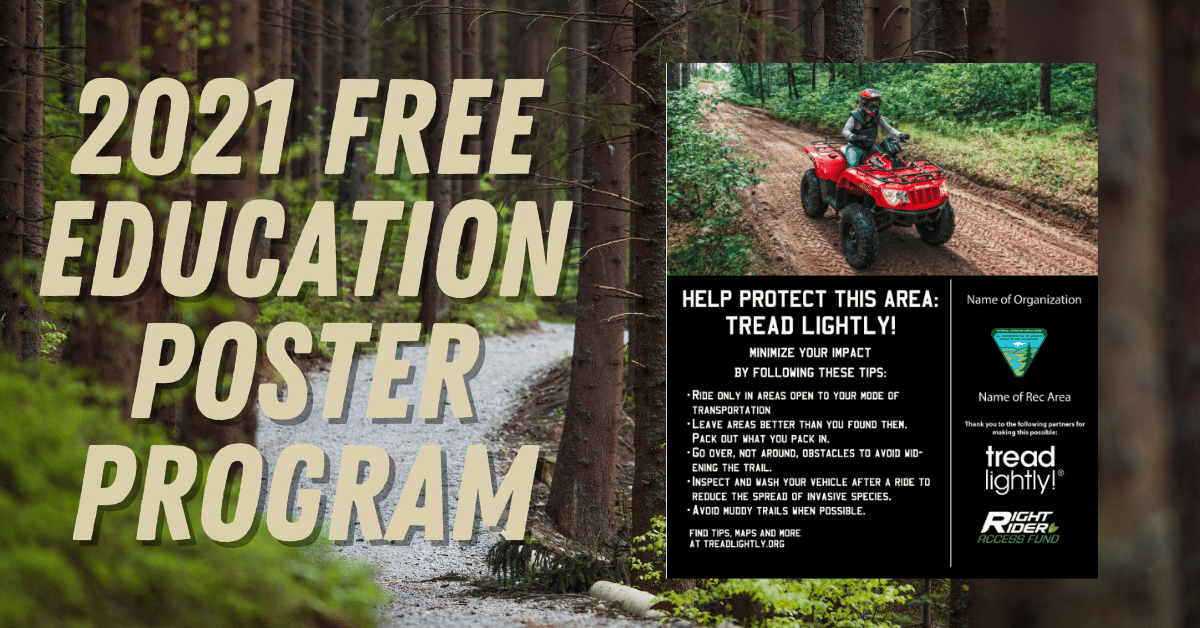 28 Jun

Order your FREE Tread Lightly! Educational Posters while supplies last!

Help address the pressing recreational issues in your area with Tread Lightly!'s customizable poster program. Order up to 50 free, high-quality posters to hang at local kiosks in your local parks, trailheads and forests. Thank you to the Right Rider Access Fund and California State Parks for making the free educational poster program possible again in 2021! Tread Lightly!'s Free Educational Poster Program will run June 28, 2021 and remain open while supplies last.

Please note that we will only allow 50 free posters maximum per agency or organization while supplies last. Tread Lightly! reserves the right to deny poster requests. 
All posters will be printed on high-quality, weather resistant material in size 20×24. If you have questions, please contact jerrica@treadlightly.org. Thank you for helping share our message of responsible outdoor ethics.
Orders may take up to 4-6 weeks to ship. 

For the California Poster Program please click here. These posters are exclusively for CA parks, forests and trails and address motorized issues only.

All other poster orders, please click here.