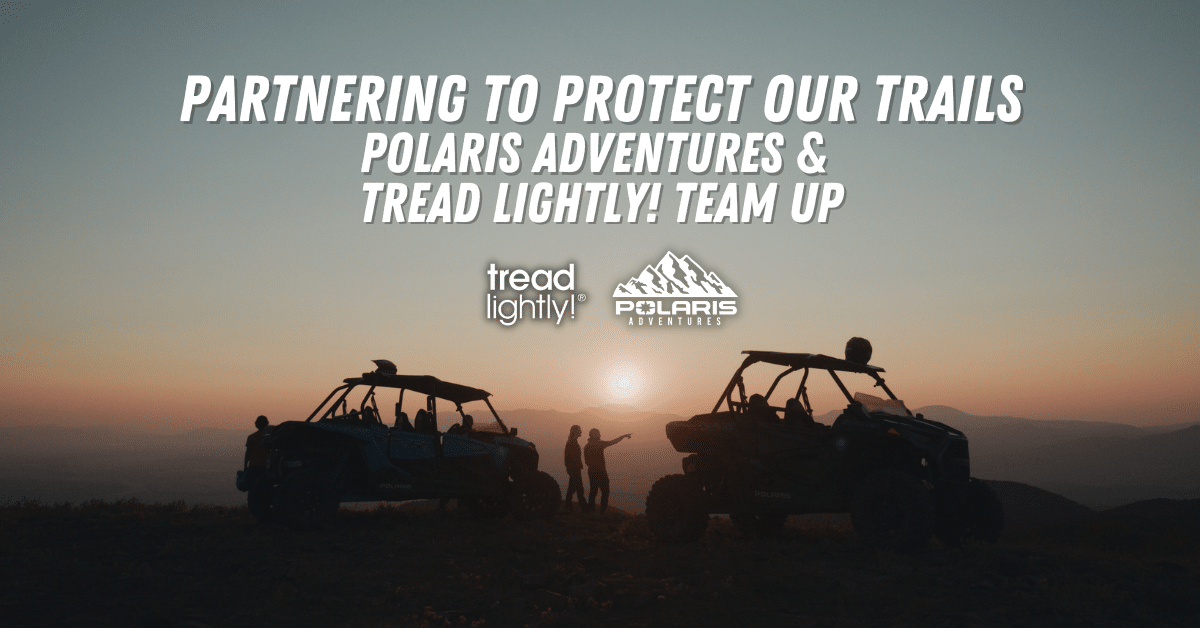 21 Jun
Partnering to Protect Our Trails– Polaris Adventures & Tread Lightly! Team Up
As off-road and outdoor recreation grows in popularity, so do the impacts on public land and trails. That's why Tread Lightly! and Polaris Adventures have teamed up to promote responsible adventuring. Now $100+ Individual Level Tread Lightly! Members are eligible to receive four BONUS credits toward a Polaris Adventures membership.
This first-ever membership to outdoor adventures allows you to use membership credits to rent from the best of the Polaris® product portfolio including on-road vehicles, off-road vehicles, snowmobiles and pontoons at Polaris Adventures Outfitter locations across the country. Explore new, exciting places and know that you're helping to Do Your Part to protect trail access for future generations.
Polaris Adventures members can use monthly credits to ride the vehicle of their choice, giving adventure lovers the flexibility to experience a variety of vehicles. Vehicles can be reserved for pick up, delivered directly to the rider's home, or reserved for an on-trail, on-road or on-water experience hosted through a Polaris Adventures Outfitter. Fuel, safety equipment, insurance and maintenance are all included.
Let's work together to maintain access to our favorite places. We hope you join Polaris Adventures and Tread Lightly! as we make the world a better place one trail at a time! Become a Tread Lightly! Member today and plan your next adventure!