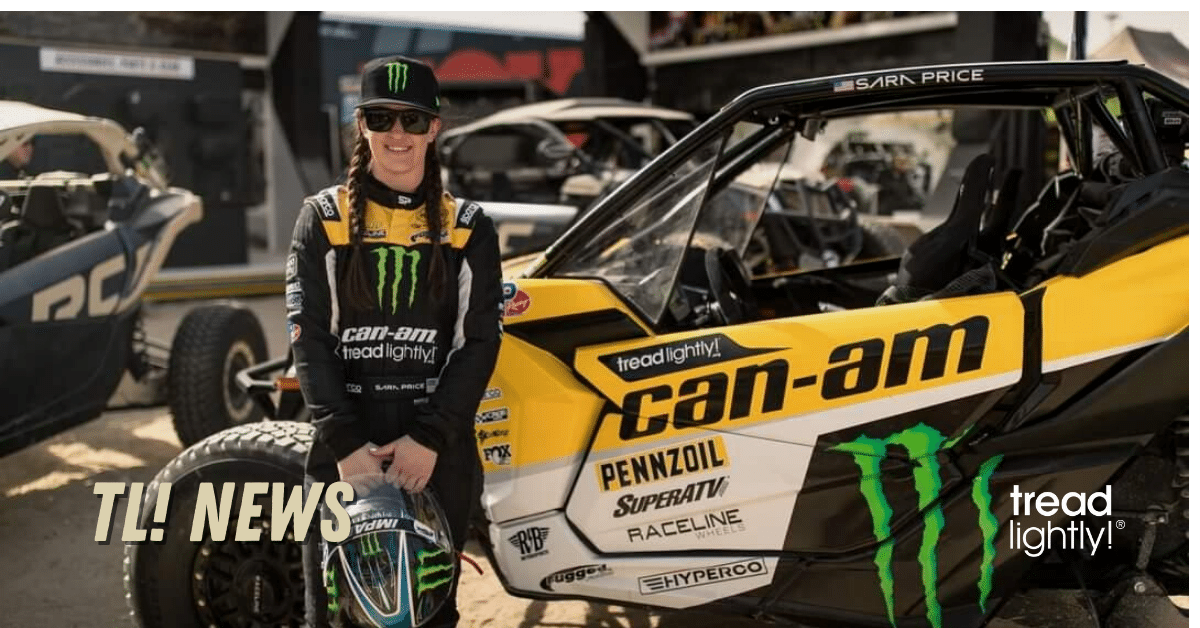 13 Mar

Sara Price Takes the UTV Pro Super Stock Turbo Class Win at the 2023 Mint 400  

 The new Can-Am Maverick X3 prepared by Alsup Racing Development performed flawlessly 

March 13, 2023 (Las Vegas, NV) – As the clouds and rain descended on Primm, Nevada, Sara Price turned in a strong performance to bring home the UTV Pro Super Stock Turbo class win at The Mint 400. 
 
The legendary race featured four laps on the notoriously brutal course. Sara teamed up with Alsup Racing Development who prepared her new Can-Am Maverick X3. The production vehicle equipped with Fox Shox, BFGoodrich tires and HyperCo coils, performed flawlessly throughout the race.
 
"The course was absolutely brutal and this is my first race alongside Alsup Racing Development.  I have to say they were probably the missing piece to my puzzle," noted Price.  Based in Bakersfield, California and run by veteran racer and Can-Am expert, Mitchell Alsup worked closely with Price to ensure a solid build and prep prior to The Mint 400.
 
With a new vehicle, short prep window and seat time before the race, Sara's strategy was to drive a clean race, gain more time in the stock UTV and focus on a class win –
exactly what she accomplished. After a strong start, she kept the pace and not only finished first in class, but 13th overall against multiple classes including Pro Turbo, Pro Open and Pro Unlimited.
 
"My number one goal going in today was definitely just to finish, to be honest.  It's really hard for me sometimes to de-tune the racing element because you want to race, but at the same time, it's an attrition thing and you have to save the racing for the last lap because you never know where you're going to be. That's exactly what we did. My co-driver Eric Sheetz and I had a flawless drive.  We ended up working good as a team, and it was just an incredible effort by everyone and all our supporters, sponsors, family, friends, and everyone who made it possible!"
 
To see final results, log on to https://live.themint400.com/live/scoring/?e=400150.
To learn more about professional driver and racer Sara Price, visit https://sarapricemx.com.