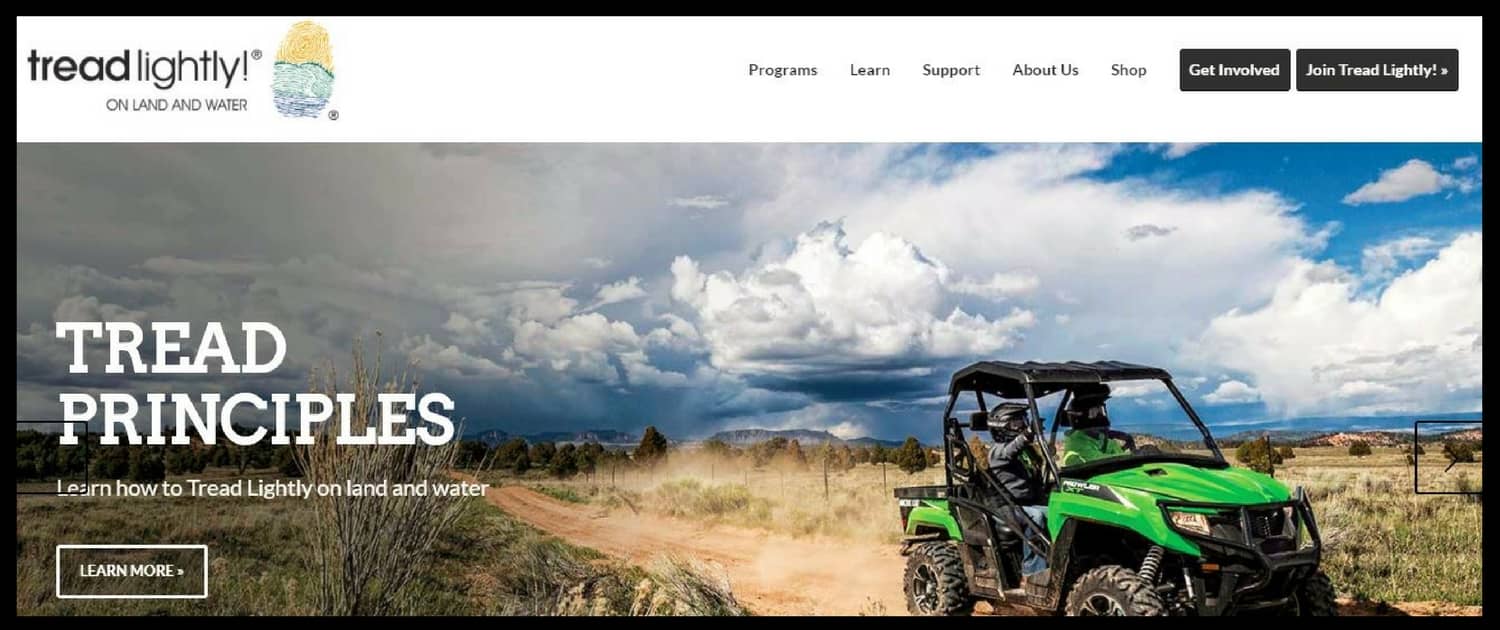 18 Jan

Tread Lightly! Announces New Website Launch

Tread Lightly!, a nonprofit dedicated to protecting and enhancing recreation opportunities through education and stewardship, announced today the launch of their newly revamped website at www.treadlightly.org.

This new website will feature an event calendar, quick tips, program information, new recreation tips, including the responsible use of drones on public land, and an easy-to-navigate interface to engage users in a more effective way.

"We are excited about our new website launch and the information it provides for recreationists, land managers, partners and media to better understand how to minimize their impact on public land," said Brian Higgins, Tread Lightly!'s Marketing Manager.

Treadlightly.org now features state-specific information to help recreationists find information relative to their local trails. The mobile-friendly site will help on-the-trail users be able to access responsible recreation tips and maps easily.

Tread Lightly!'s site will be updated regularly with new featured articles, videos and more. For more information on Tread Lightly!'s mission visit: https://treadlightly.org/about-us/

About Tread Lightly!

Tread Lightly! is a national nonprofit organization with a mission to promote responsible recreation through ethics education and stewardship programs. Tread Lightly!'s educational message, along with its unique training and restoration initiatives are strategically designed to instill an ethic of responsibility in outdoor enthusiasts and the industries that serve them.  The program is long-term in scope with a goal to balance the needs of the people who enjoy outdoor recreation with our need to maintain a healthy environment.  Tread Lightly!'s award-winning materials, programs and services are solutions to some of the nation's most pressing recreation issues. Individuals and businesses can commit to Tread Lightly! and protect outdoor access by becoming a member at www.treadlightly.org.