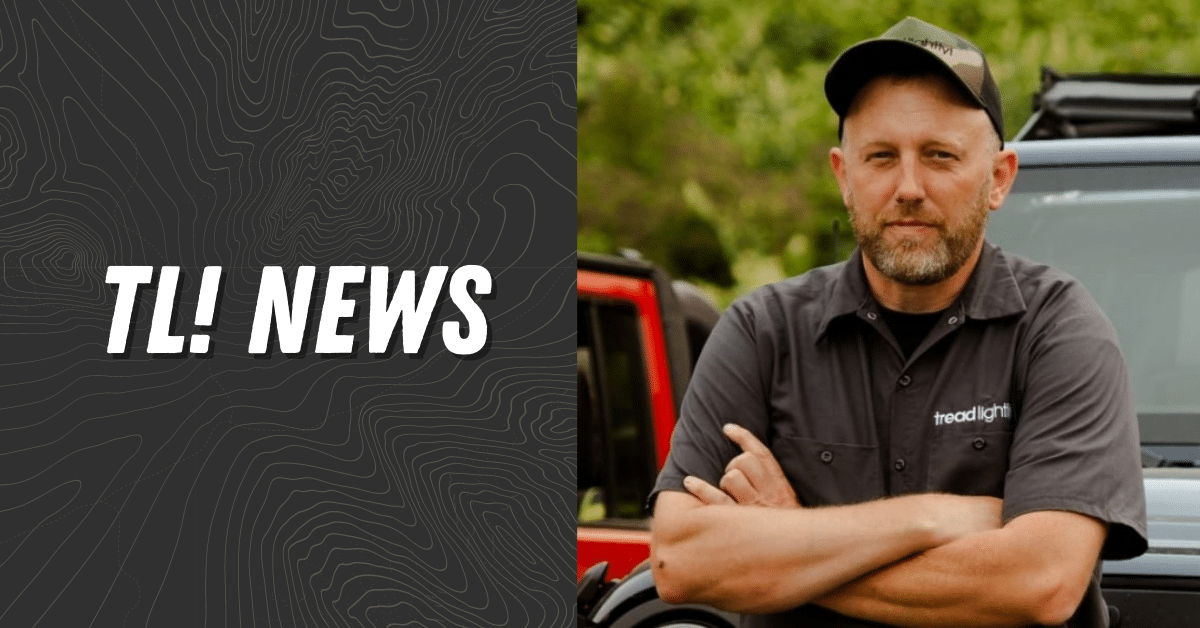 09 Feb
Tread Lightly! continues to expand, announces new Northeast U.S. Program Manager
NORTH SALT LAKE, Utah (Feb 9, 2023)— Tread Lightly!, a U.S.-based nonprofit dedicated to promoting responsible outdoor recreation through stewardship and educational programs today announced the addition of a new Program Manager in the Northeastern United States, Scott Ammerman.
As the NE Program Manager, Ammerman will create and foster relationships with the land managers that allow for the implementation of Tread Lightly!'s stewardship, education, and outreach programs.
A lifelong outdoor enthusiast, Ammerman grew up rafting, canoeing, fishing and hunting in the mountains and rivers of the northeast. He got involved in motorized recreation and overlanding to get further out into the wildlands and enjoy all the beauty our public lands have to offer, ultimately taking a position as a staff writer for Quadratec's Torque Blog. As the Program Manager for the Northeast, he will use his knowledge as a wilderness first aid instructor and co-founder of Go Fox Adventures to help teach the public enjoy the outdoors in a sustainable way, while also helping to improve the recreation opportunities they already have.
"Scott has been supporting Tread Lightly! for many years through a volunteer and contractor capacity and we are so excited to have him officially on staff and part of the team," said Matt Caldwell, Tread Lightly! Executive Director. "His experience and familiarity with the unique aspects of motorized recreation in the Northeast will be an asset to help us maintain trails and improve education."
Since 2020, the Tread Lightly! team has grown from eight staff to 13, with the addition of Ammerman. With the addition of new hires and some staff relocation, the team now has staff onsite in the Southeast US, California, Nevada, Wyoming, Utah and Arizona. Additional locations are planned as resources become available.
To learn more about the Tread Lightly! team visit www.treadlightly.org.
About Tread Lightly!
Tread Lightly! is a national nonprofit organization with a mission to promote responsible recreation through stewardship programs and ethics education. Tread Lightly!'s educational message, along with its unique training and restoration initiatives are strategically designed to instill an ethic of responsibility in outdoor enthusiasts and the industries that serve them. The program is long-term in scope with a goal to balance the needs of the people who enjoy outdoor recreation with our need to maintain a healthy environment. Tread Lightly!'s award-winning materials, programs and services are solutions to some of the nation's most pressing recreation issues. Individuals and businesses can commit to Tread Lightly! and protect outdoor access by becoming a member at www.treadlightly.org.
For more information contact:
Jerrica Archibald
jerrica@treadlightly.org
801-627-0077