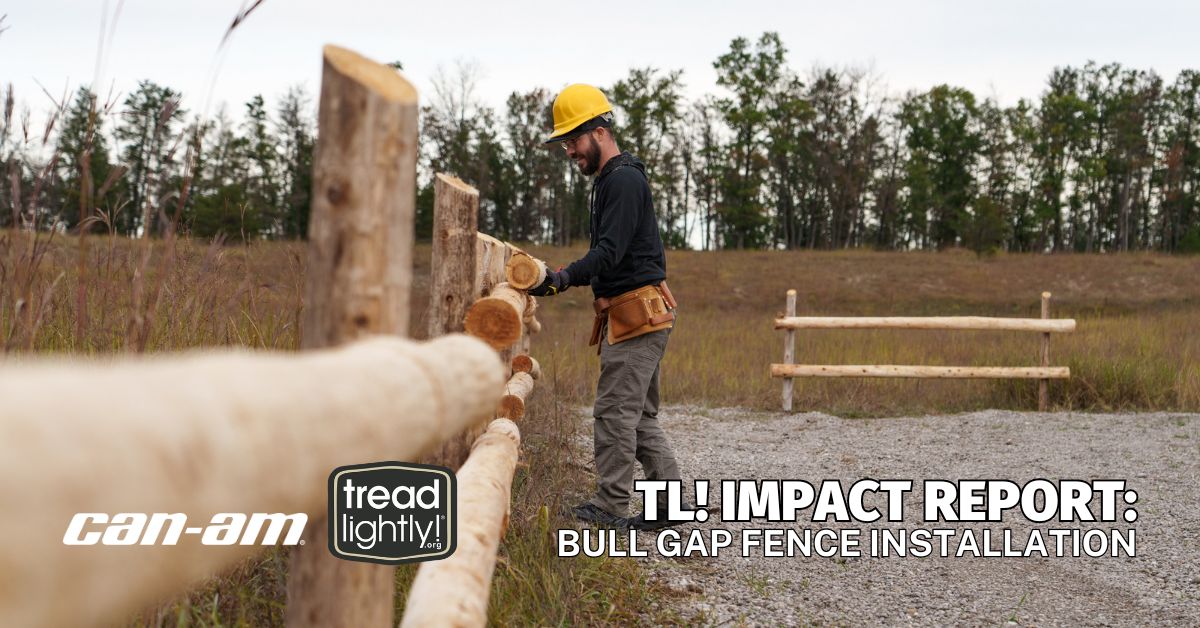 03 Nov

Tread Lightly! Impact Report: Bull Gap Fence Installation

Project: Bull Gap Fence Installation
Location: Michigan

Description: This project was funded by Can-Am Off-Road. Can-Am has committed to funding trail stewardship projects in partnership with Tread Lightly! to help maintain and improve access to public lands and off-road trails.

On October 13, 2023, Tread Lightly! and a crew of volunteers spent a day in Mio, Michigan on installing over 750′ new fence at one of the Bull Gap ORV trailhead parking areas in the Huron-Manistee National Forest. This was a much-needed replacement of old, rotting fencing near the parking area. The Bull Gap Hill Climb is the only designated motorized 'Open Area Riding' in the Huron-Manistee, offering a sand hill with a 35-40% grade.

Thank you to the partners who made this possible:

· Can-Am Off-Road

· 4Fest Events

· US Forest Service

"Thank you to Can-Am Off-Road, 4Fest Events and the team from the Huron-Manistee National Forest for helping Tread Lightly! Protect The Fun in Michigan. We're proud to give back to this special ORV area in the forest."-Mike Sype, Tread Lightly! Director of Marketing and Communications

"As a native Michigander, it was great to have the opportunity to give back to a place I've been recreating in since childhood. Thank you to Tread Lightly! and Can-Am for helping to improve OHV areas and trails across the state." Tom Zielinski, volunteer and Tread Lightly! Board Member

Want to get involved in your own Tread Lightly! project? Find upcoming activities, events and grant opportunities at treadlightly.org.