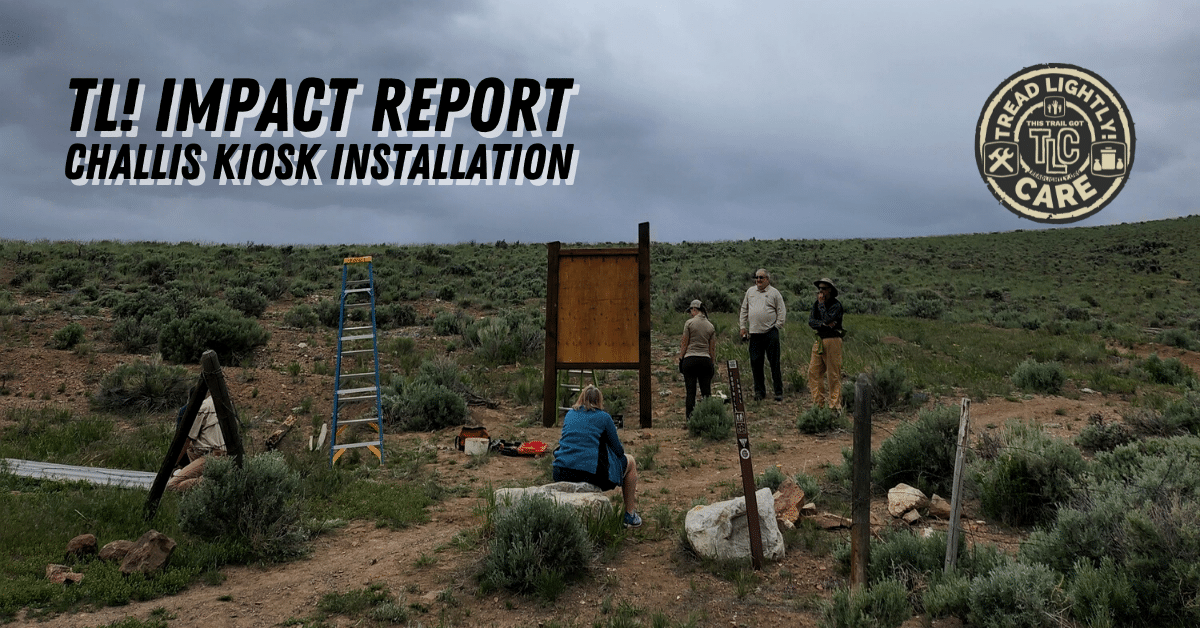 26 Jul

Tread Lightly Impact Report: Challis Kiosk Installation

Project: Challis Kiosk Installation
Location: Challis, Idaho

Description: On June 3 and 4, 2022, 16 volunteers and Challis, Idaho residents worked with the U.S. Forest Service, Idaho Parks and Recreation, Challis Field Office BLM and Tread Lightly! to install 3 new information kiosks on both the motorized and non-motorized trail system on the northside of town near the golf course. These trails are now clearly marked and support responsible use both on and off vehicles. The kiosks provide information to riders and hikers along with a new map for updated information for recreationists.

Thank you to the following partners for their support: Idaho Parks and Recreation, USDA Forest Service, Bureau of Land Management, Salmon Community Trails

"Projects like these help protect trails by making sure they have access to up-to-date information and responsible recreation ethics," said Evan Robins, Tread Lightly! Program and Stewardship Manager. "Thank you to the residents of Challis for teaming up to support your local trails."

Want to get involved in your own Tread Lightly! project? Find upcoming activities, events and grant opportunities at treadlightly.org.