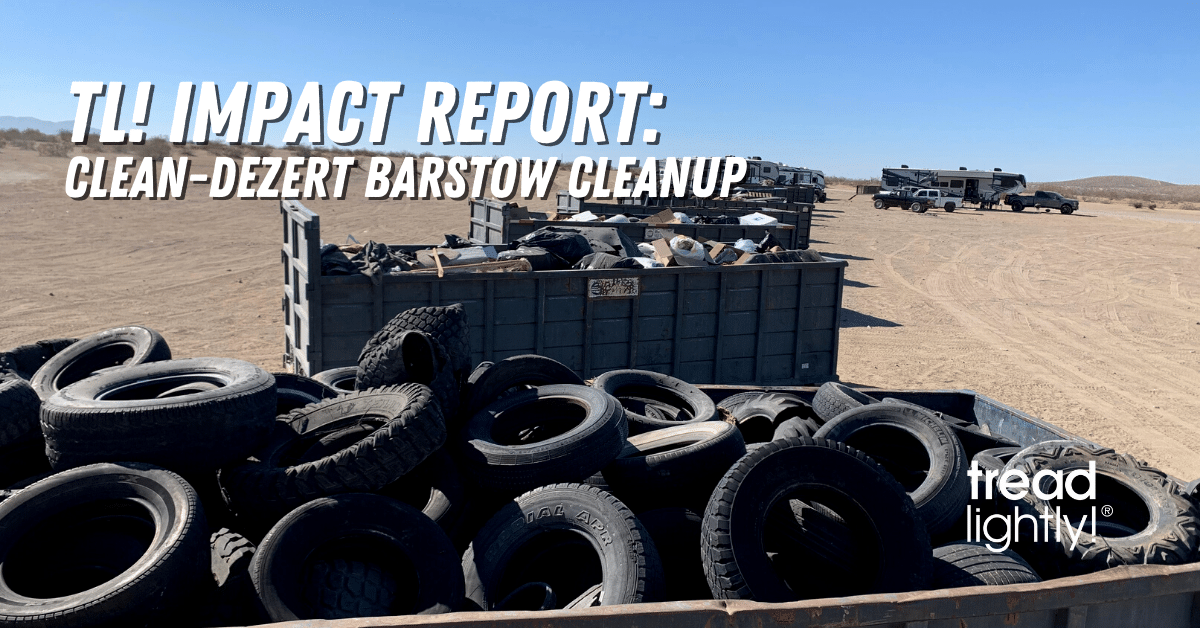 20 Jan

Tread Lightly Impact Report: Clean-Dezert Barstow Cleanup

Project: Clean Desert Barstow Cleanup
Location: Barstow, California
Description: In November 2021, Clean-Dezert organized a cleanup of the Stoddard OHV Area near Barstow, California. During the cleanup 11 dumpsters were filled, totaling 16.43 tons of trash. Of the trash, two vehicles, a burned down trailer and 2 tons of tires were removed from the desert. Thank you to the 500+ volunteers and organizers who showed up to leave this area better.

Among the sponsors and event supports, Tread Lightly! donated event shirts, Camburg Offroad signed on again as the events title sponsor, Bad Lines, Good Times cooked lunch for volunteers and Captain Beard Visuals took photos of the event. Read more about the event and see more pictures at https://www.clean-dezert.org/.


"It's an amazing day when you can bring over 50 companies and 500+ volunteers together to make such a big impact on or public lands. Clean-Dezert is proud to be a small piece of the puzzle in making our public lands a cleaner and better place to visit. We look forward to growing as our volunteer base and sponsors jump on the opportunity to do great things."-Adam Filbin, Clean-Dezert

Want to get involved in your own Tread Lightly! project? Find upcoming activities, events and grant opportunities at treadlightly.org.