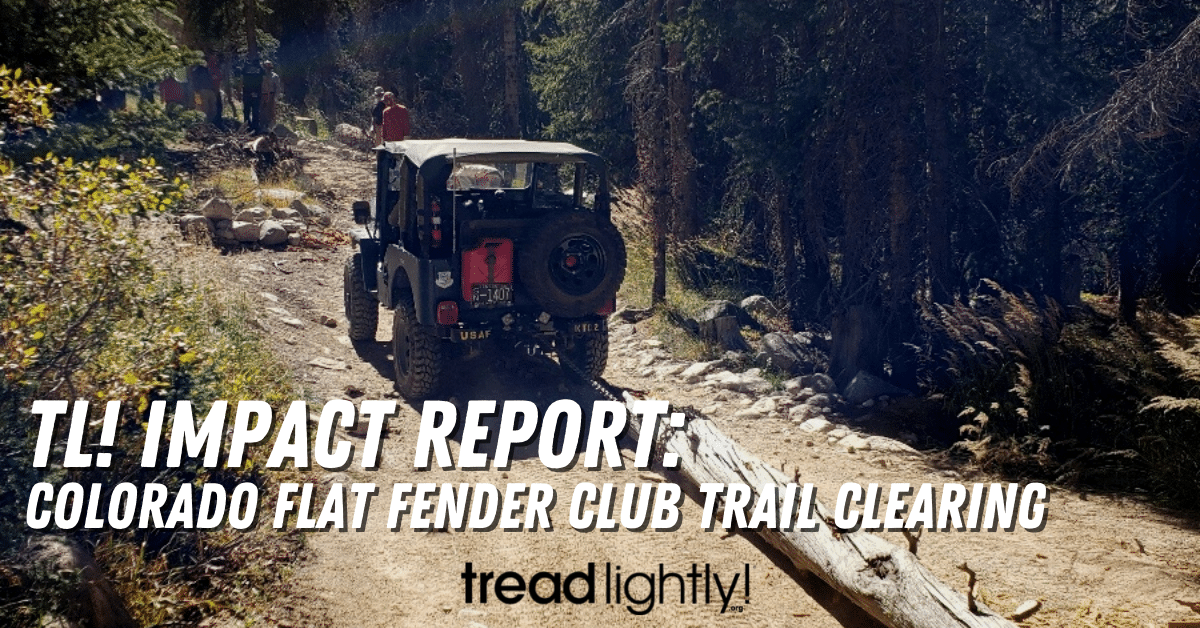 25 Oct

Tread Lightly Impact Report: Colorado Flat Fender Club Trail Clearing

Project: Colorado Flat Fender Club Trail Clearing

Location: Nathrop, Colorado

On September 22, 2021, 30 volunteers from the Colorado Flat Fender Club (CFFC), in Jeeps made before 1954, along with Colorado Off-Road Enterprise (CORE) and Tread Lightly! worked to ensure Forest Road 297 to Pomeroy Lake near Northrop Colorado is clearly visible and that the legal route stays open to motorized use. During the day everyone chipped in to clear trail debris and remove illegal braided routes that threaten to cause increased trail erosion and effect the long-term recreational sustainability to this beautiful and inspiring area. Thank you to all the volunteers who dedicated their day to support motorized recreation in Colorado. This project would not be possible without the pre-planning and dedication to organizations like CORE and events like the CFFC Fall Color Tour. Huge thanks to them for being great example of off-road stewards.
Want to get involved in your own Tread Lightly! project? Find upcoming activities, events and grant opportunities at treadlightly.org.