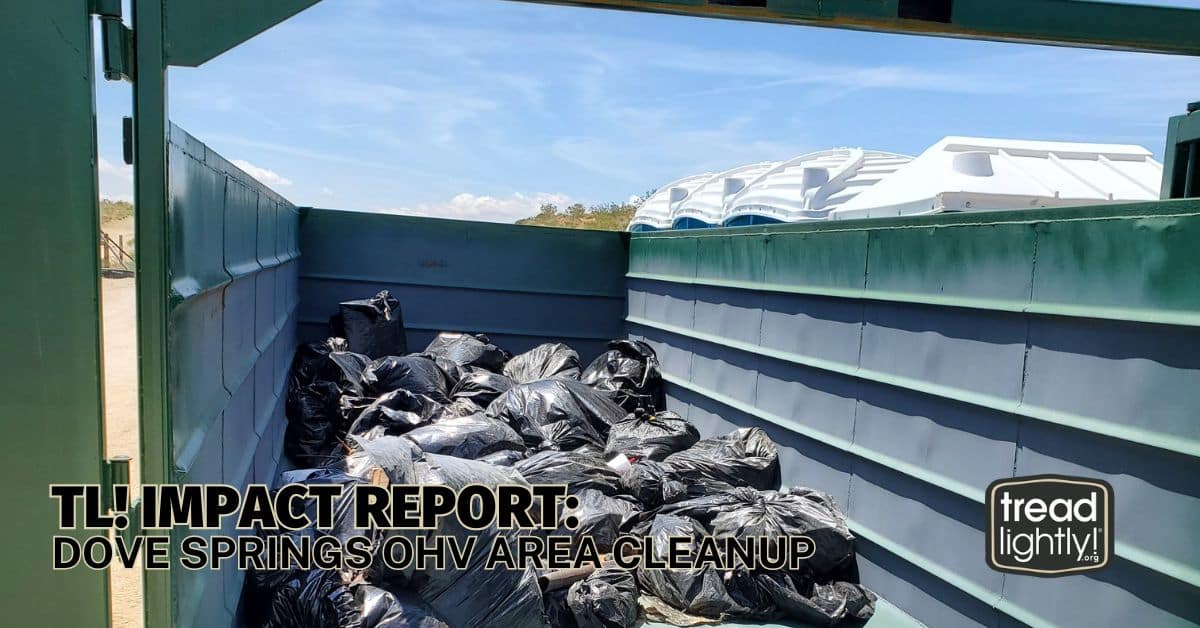 27 May

Tread Lightly! Impact Report: Dove Springs OHV Clean-up

Project: Ocotillo Wells SVRA Presidents Day Cleanup
Location: California

Description: On Saturday May 6th, 2023, 60 volunteers arrived at the Dove Springs OHV Area just north of California City, ready to do their part for the public lands they love.

Over the course of 3 hours the volunteers roamed around the 5,000 acre OHV Area and managed to gather up 1,500 pounds of trash. Making their way back to camp, the volunteers were greeted by the sight of a hot dog lunch courtesy of LSK Suspension and a raffle with awesome prizes.

Thank you to the partners who made this possible:
BLM
CORVA
FastLab UTV
WM
LSK Suspension
Clean-Dezert
ASA
Site Shades
Clawson Motorsports
Knuckles Up SidexSide
On X Offroad
Magellan
PCI Radios
5150 Whips
Milestar Tires
Friends of Jawbone
Mojave Gold
Nelson-Rigg
Want to get involved in your own Tread Lightly! project? Find upcoming activities, events and grant opportunities at treadlightly.org.