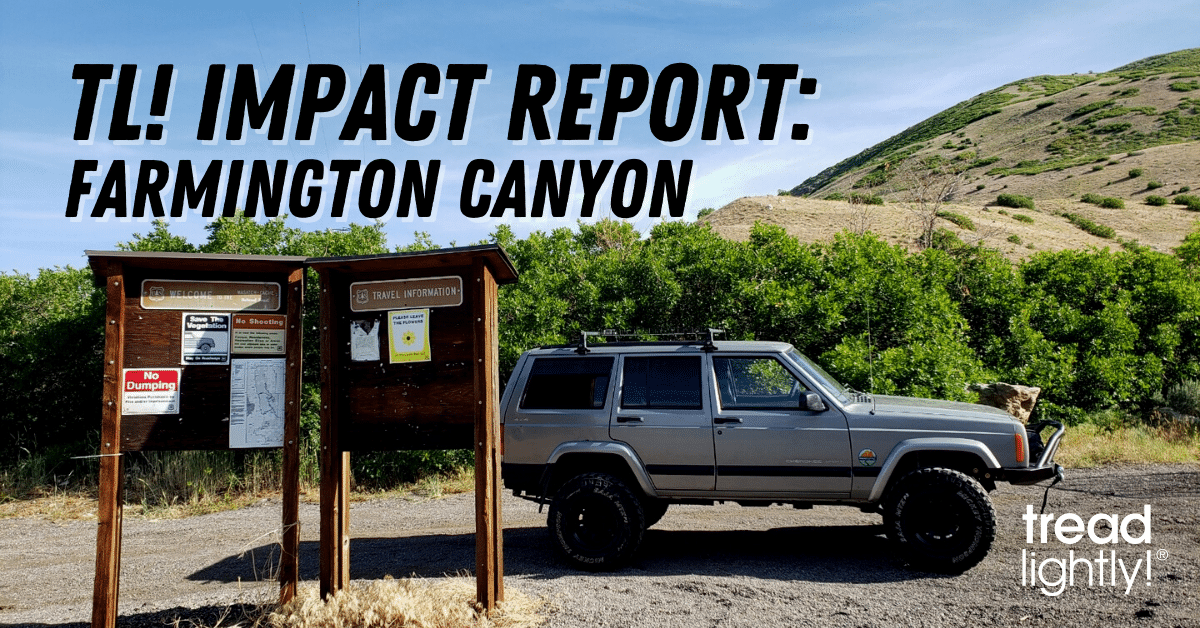 24 Jun

Tread Lightly Impact Report: Farmington Canyon Signage and Cleanup Project

Project: Farmington Canyon Signage Installation and Cleanup
Location: Farmington, Utah

Description: On May 29th, 2021, USFS Salt Lake Ranger District and Tread Lightly! partnered with 24 volunteers to install new signage and cleanup 200 lbs of trash from Farmington Canyon in Farmington, Utah to ensure this area remains open for off-road use. New road and mileage signage were installed in the area below Skyline Drive. This project improved 35 miles of trails throughout Farmington Canyon.

"Thank you to the US Forest Service and volunteers for their efforts to protect off-road trails in Northern Utah," said Evan Robins, Tread Lightly! Program and

Stewardship Manager. "These off-roaders know the value of giving back and keeping trails open and we are proud to have done this work in our own backyard." "This is an extremely important and valuable project, as it increases public safety, minimizes off-route travel, and provides a great service to the public," said Matt Hales, USFS. "The help we've received from our partners at Tread Lightly!, the Utah DNR, The Northern Utah ATV Trail Riders, and Backcountry Offroad Adventure Rally has been awesome.  They've helped us secure funding, organize volunteer days, and install the signs.  We're really lucky to have such enthusiastic and energetic groups helping us on this project, and look forward to more volunteer days in the future!" 

Want to get involved in your own Tread Lightly! project? Find upcoming activities, events and grant opportunities at treadlightly.org.