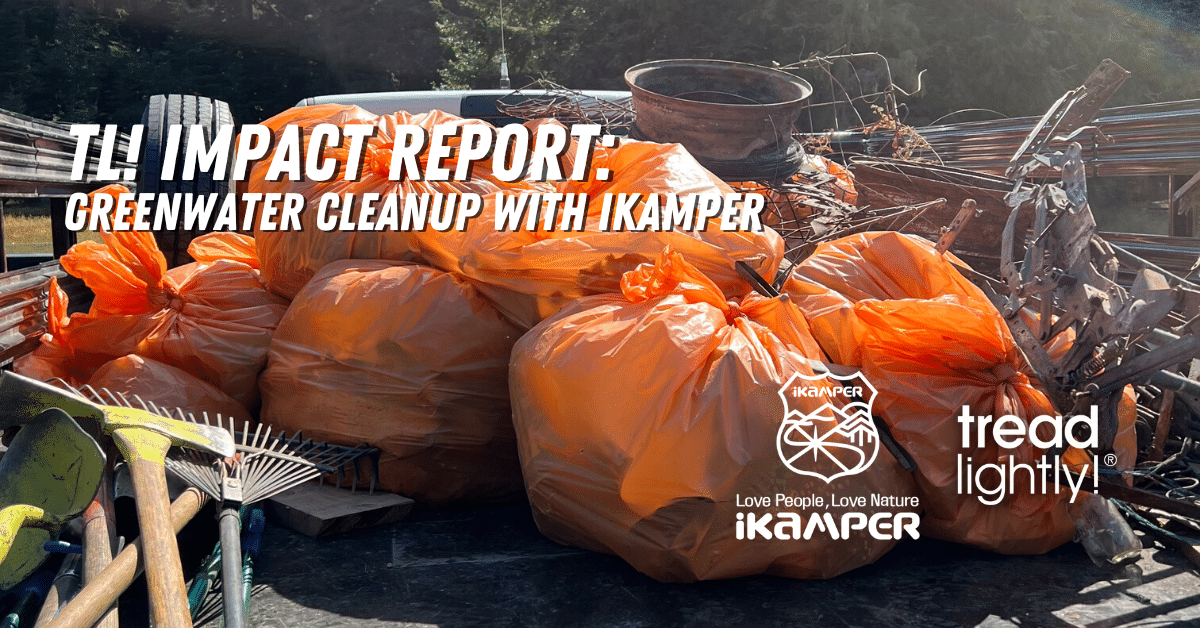 29 Sep

Tread Lightly! Impact Report: Greenwater Cleanup with iKamper

Project: Greenwater Cleanup with iKamper
Location: Mt. Baker-Snoqualmie National Forest, Washington

Description: On September 19, 2022, Tread Lightly! partnered with iKamper to do a cleanup in the Mt. Baker-Snoqualmie National Forest in Washington State. Together nine volunteers removed 1875 pounds of trash from the area, improving approximately 350 acres of the forest removing everything from camping garbage to old car wheels. Afterwards, volunteers enjoyed lunch provided by iKamper. Cleaning up this area helps protect access to excellent dispersed camping, hunting, offroading, hiking, and snowmobiling opportunities.

This is one of many projects iKamper and Tread Lightly! have committed to completing together to help improve and protect public lands.

Thank you to the following partners for supporting this project:
iKamper
US Forest Service
Backroad 4WD Training
Raptor Junkies
Taco Crawler
"'Love People, Love Nature'. This is the heart and soul of iKamper and we are very excited to have put our efforts in showcasing just that with our friends at Tread Lightly!. Over the course of several hours, volunteers from all over Washington joined forces to make a huge impact on local trails and dispersed camping areas. This is only the beginning. iKamper plans to host many more stewardship projects across the Pacific Northwest, and hopefully beyond. These volunteer efforts help to keep public lands open while setting an example to those visiting thereafter. We look forward to continuing our partnership with Tread Lightly, and we want to give a big thank you to all our incredible volunteers for their hard work." – Michael Guagliardo, Dealer Relationships Manager
Want to get involved in your own project? Apply for a grant or check out the other projects at treadlightly.org.