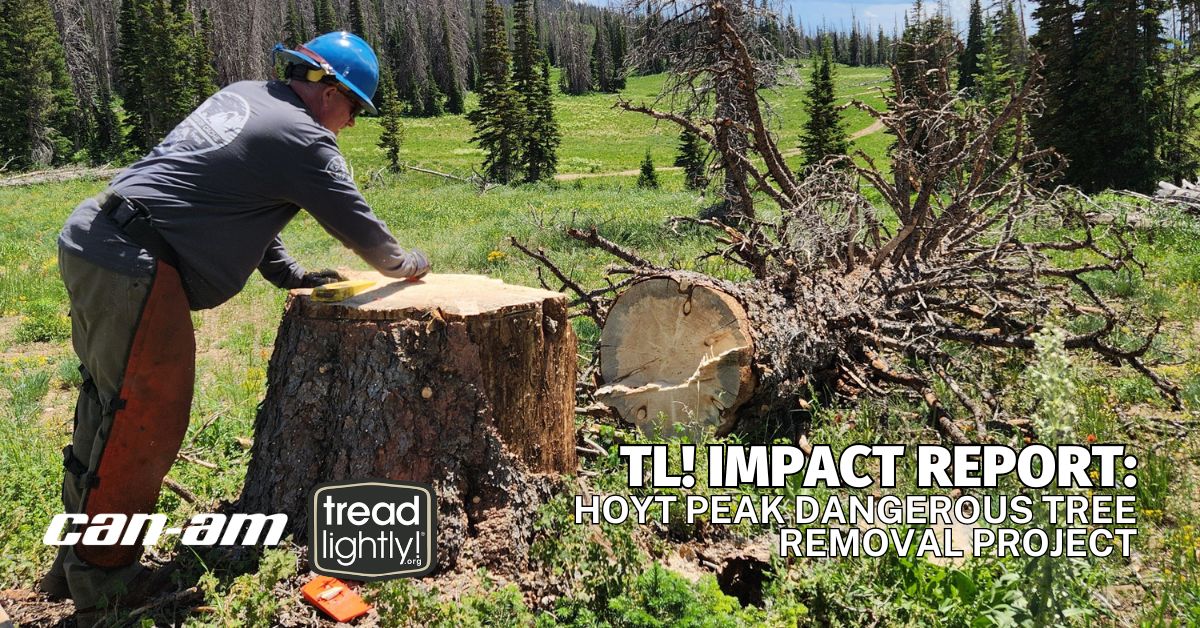 26 Oct

Tread Lightly! Impact Report: Hoyt Peak Dangerous Tree Removal Project

Project: Hoyt Peak Dangerous Tree Removal Project
Location: Utah

Description: This project was funded by Can-Am Off-Road. Can-Am has committed to funding trail stewardship projects in the state of Utah in partnership with Tread Lightly! to help maintain and improve access to public lands and off-road trails.

On July 27, 2023, Tread Lightly! and the USFS Heber Kamas Ranger District removed dangerous trees from dispersed camping locations around the Hoyt Peak Motorized Trail Complex. In total, seven miles of trails were cleared and these camping areas were made safer.


Thank you to the partners who made this possible:

· Can-Am Offroad

· United States Forest Service

"Thank you to Can-Am and the Heber-Kamas Ranger District for making this a safer area for campers and other public lands users. We're proud to partner with these great organizations to improve a diverse range of recreation areas." -Evan Robins, National Stewardship Programs Manager

Want to get involved in your own Tread Lightly! project? Find upcoming activities, events and grant opportunities at treadlightly.org.