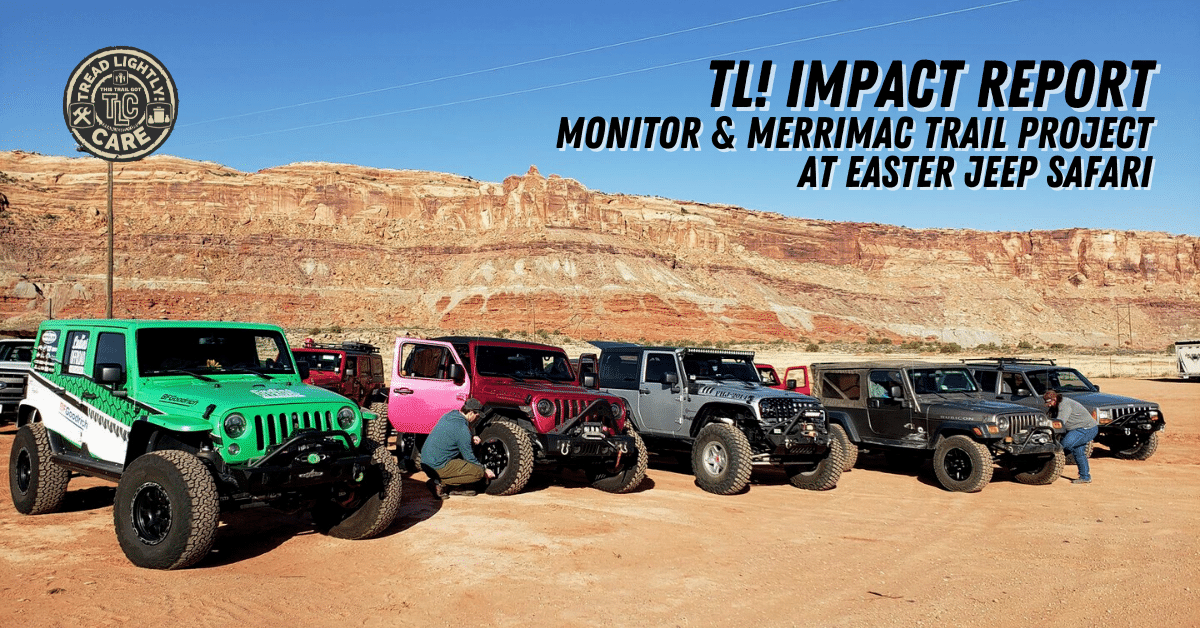 07 Jun

Tread Lightly! Impact Report: Monitor & Merrimac Trail Project at Easter Jeep Safari

Project: Monitor & Merrimac Trail Project at Easter Jeep Safari
Location: Moab, Utah

Description: On April 11, 2022, 13 volunteers and 2 Bureau of Land Management (BLM) rangers joined Tread Lightly! in repairing the buck and rail fencing around Wipeout Hill, a popular off-road trail obstacle, during the 2022 Easter Jeep Safari. This project was a huge success with over 200 feet of buck and rail repaired and 19 miles of trail protected. This barrier is important in this location because there are several routes that intersect in this area. By having this barrier in place, it better delineates the route and keeps tires on the trail.

Thank you to the volunteers and partners who showed up to do their part to leave this area better than they found it.

Thank you to our supporting partners: BLM Moab Field Office, Red Rocks 4 Wheelers, Ladies Off-Road Network, Quadratec, Milestar Tires, Go Fox Adventures, Fishbone Off-Road, Factor 55 and Conquered Trailz.

"This was a great way to kick off our first of three projects during Easter Jeep Safari 2022. Thank you to all our supporters who showed up to help us keep this trail open and protected for future EJS events and generations."-Evan Robins, Tread Lightly! Stewardship Programs Manager.

Want to get involved in your own Tread Lightly! project? Find upcoming activities, events and grant opportunities at treadlightly.org.