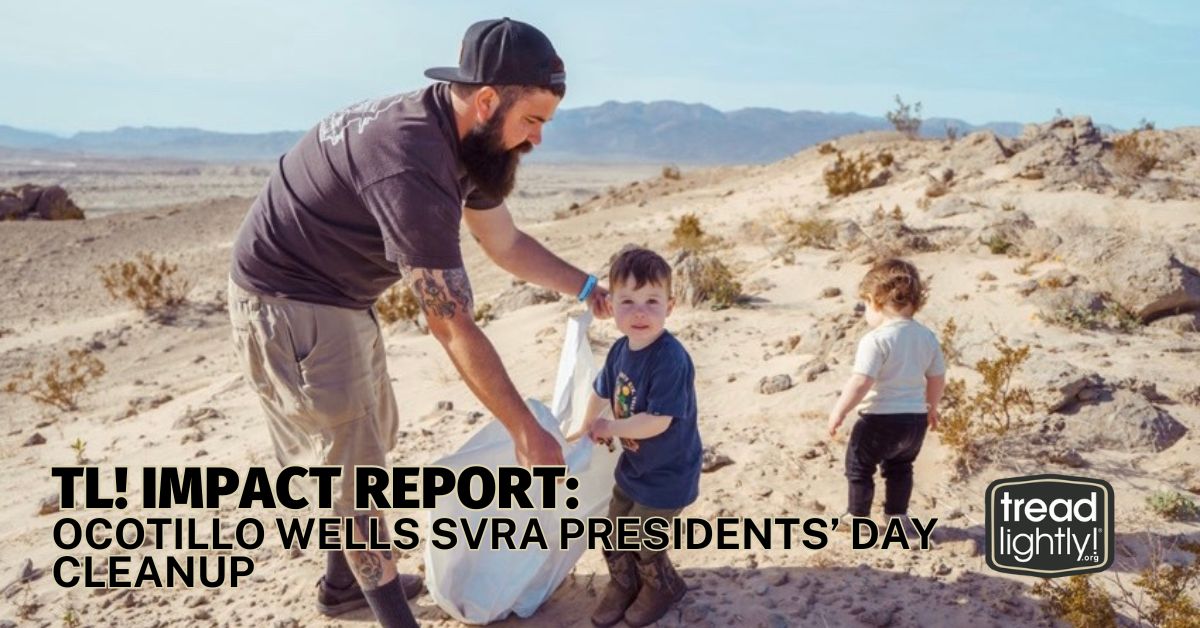 27 Feb

Tread Lightly! Impact Report: Ocotillo Wells SVRA Presidents' Day Cleanup

Project: Ocotillo Wells SVRA Presidents Day Cleanup
Location: California

Description: On the morning of February 18th, 2023, over 450 volunteers descended on the Main Street Pavilion at the Ocotillo Wells SVRA determined to Do Their Part and leave the desert better than they found it.

Volunteers loaded up in their Jeeps, UTVs, Toyotas and Fords and roamed far and wide, sweeping a good portion of the nearly 85,000 Acre Ocotillo Wells SVRA. After combing the desert for four hours and filling four, 20-yard dumpsters, volunteers were treated to a well-deserved lunch and had the opportunity to win thousands of dollars of off-road prizes during the live raffle. In total, the volunteers removed six tons of trash from the area.

Thank you to the partners who made this possible:
CA State Parks
Clean-Dezert,
SDORC
Tierra Del Sol 4×4 Club
Trail Trust Fund
Yamaha
Pacific Office Automation
Dirt Co
Dirt Designs
Gravel Kings
Richer Racing
Ocotillo RV Resort
Terra Crew
Total Chaos Fabrication
PCI Race Radios
Innov8 Racing USA
PRP
Heatwave
Site Shades
Iron Door Saloon
Boxo
BMS
DWS
PCL
NCY
Want to get involved in your own Tread Lightly! project? Find upcoming activities, events and grant opportunities at treadlightly.org.