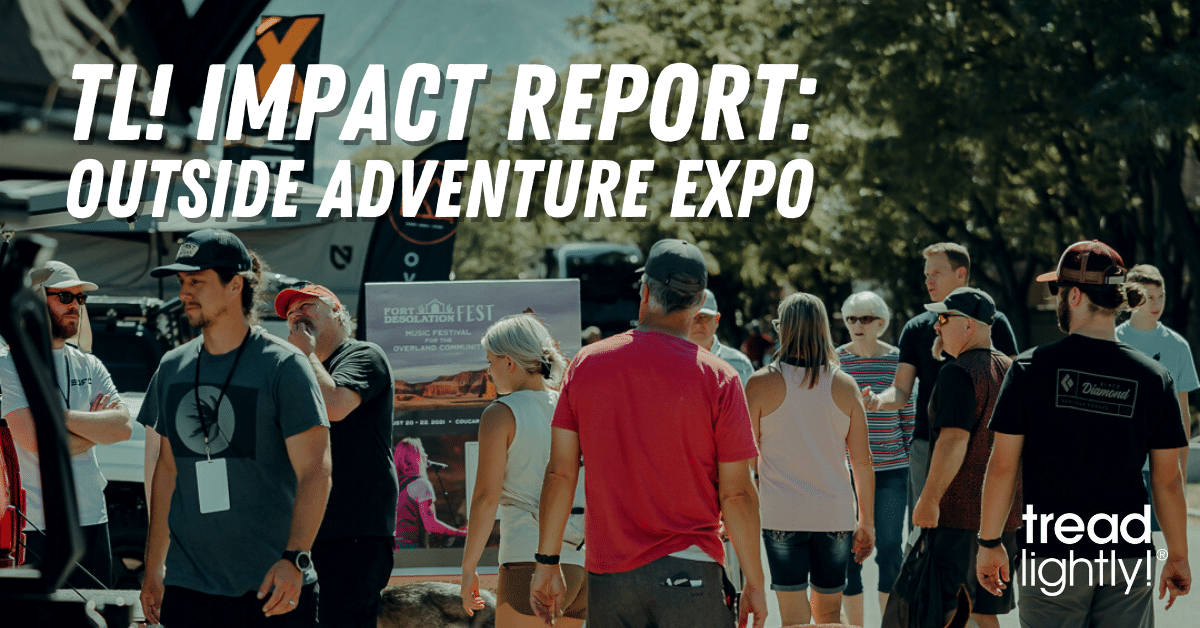 09 Jul

Tread Lightly Impact Report: Outside Adventure Expo

Event: 2021 Outside Adventure Expo
Location: Salt Lake City, Utah

Description: On June 23-25, 2021 the Tread Lightly! team attended the first-ever Outside Adventure Expo to educate participants about the importance of responsible off-roading and outdoor recreation. Team members ran a booth with educational materials and taught a variety of courses throughout the weekend on topics such as responsible social media use outdoors, how to Respect and Protect cultural sites and how to "do good as you go." Lodestone, the event's organizer, estimates that there were more than 110 exhibitors and 6,500 participants over the three-day weekend.

Along with embracing responsible outdoor ethics, Lodestone also committed to donating a portion of the proceeds to Tread Lightly! to support it's mission to protect trail access through stewardship projects and education programs.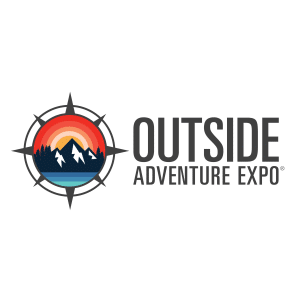 "With the influx of new outdoor adventurers into the community, we partnered with the Utah Office of Outdoor Recreation and Tread Lightly! to help steer the education programming of Outside Adventure Expo towards outdoor and off-road ethics and sustainability. As more and more outdoor enthusiasts use their vehicles to get to their adventure destination, we're dedicated to supporting the efforts of Tread Lightly! and others who are focused on keeping trails clean and open to off-highway vehicle use."-Jessica Kirchner, Lodestone Events.
Want to find the TL! Team at future events? Find upcoming opportunities at treadlightly.org.