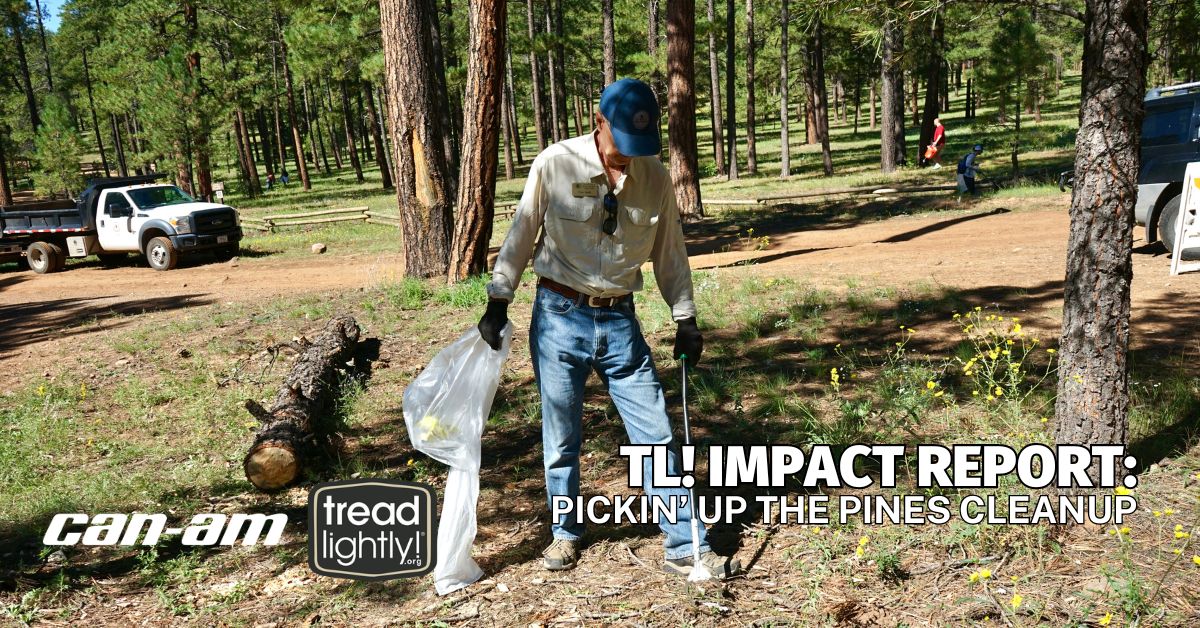 28 Sep

Tread Lightly! Impact Report: Pickin' Up the Pines Cleanup

Project: Pickin' Up the Pines Cleanup
Location: Arizona

Description: On September 16, 2023, 75 volunteers gathered for the Pickin' Up the Pines Cleanup in the Coconino National Forest. Together volunteers removed trash from Forest Roads 237 and 535, two heavy-use motorized trails near dispersed camping areas. In total, volunteers removed 1,040 pounds of trash. This project was a great collaboration of local businesses and organizations working together to improve these shared trails.

Thank you to the partners who made this possible:

"It was a great day working with so many like-minded partners and volunteers. It was exciting to have Tread Lightly! partners such as Rustic Mountain Overland and Overland Chef join us all the way from the East Coast of the United States. Once again, Canyon Cooler came through with an awesome cooler giveaway that created a lot of excitement among volunteers! All in all, it was a very successful effort that created some good impact in the Coconino National Forest"- Michelle Ramos, Tread Lightly! Arizona Programs Manager

Want to get involved in your own Tread Lightly! project? Find upcoming activities, events and grant opportunities at treadlightly.org.