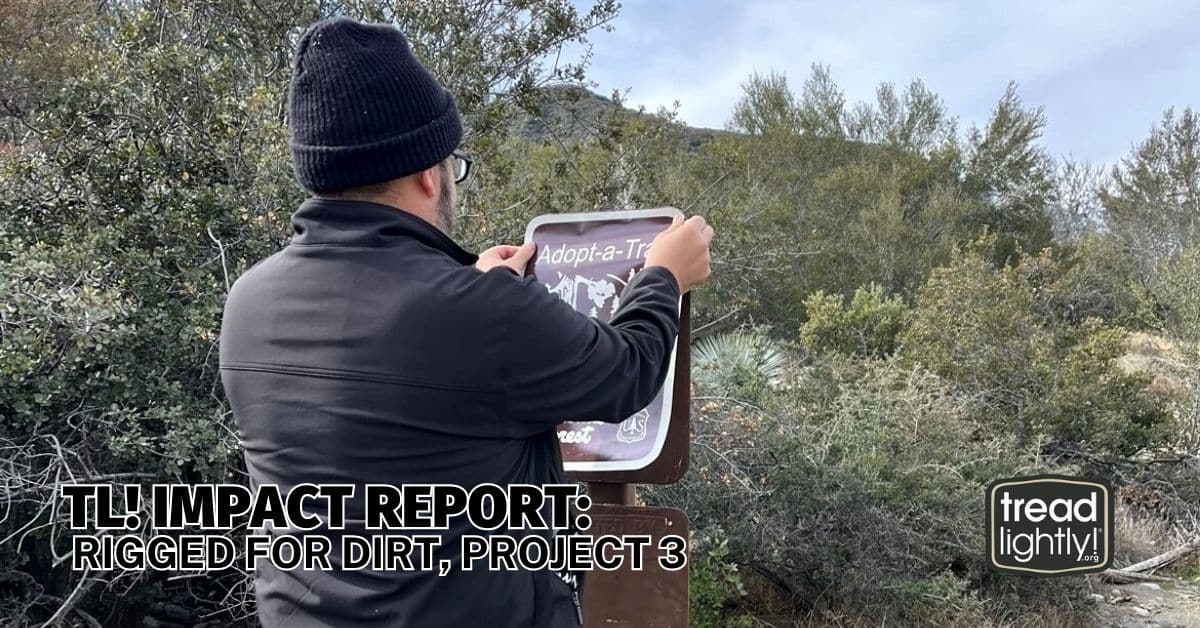 20 Dec

Tread Lightly! Impact Report: Rigged for Dirt, Project 3

Project: Rigged for Dirt, Project 3
Location: California

Description On the morning of December 17, 2022, nine volunteers gathered for a day of improving the trails and Yellow Post camping sites of the Lytle Creek area of the San Bernardino National Forest. The volunteers rolled up their sleeves and got to work, painting over graffitied gates, picking up trash and clearing ash from fire pits, surveying trails and installing three separate signs. They even put winches to use; under Forest Service supervision, volunteers winched a large boulder to block a user-made trail through sensitive areas.

In total, 200 pounds of trash were removed, and 15 miles of trails improved.

Thank you to the partners who made this possible:
USFS
Rigged For Dirt
Rove Beer
KC HiLiTES
Deadman Offroad
Rigs and Brews
The Average Overlanders
Want to get involved in your own Tread Lightly! project? Find upcoming activities, events and grant opportunities at treadlightly.org.