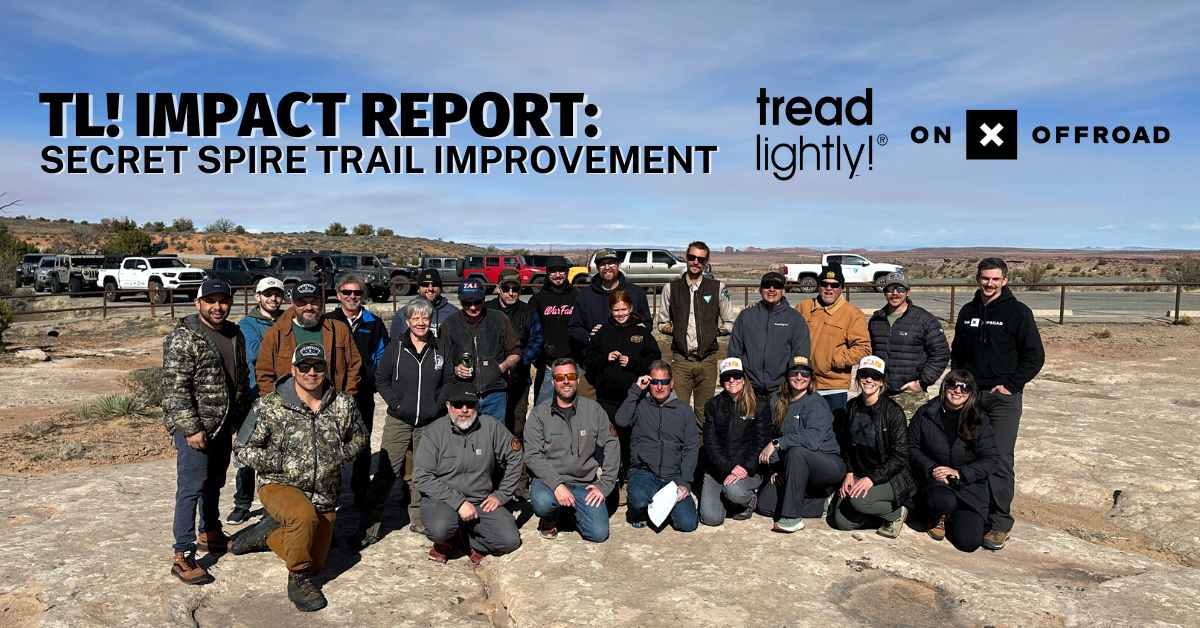 03 May

Tread Lightly! Impact Report: Secret Spire Trail Improvement Project

Project: Secret Spire Trail Improvement Project
Location: Moab, Utah

Description: On April 5, 2023, 21 volunteers completed a trail restoration project on the Secret Spire trail in Moab, Utah during Easter Jeep Safari. Together, volunteers installed barriers along to protect cryptobiotic soil deposits and raked out tire marks and footprints to help the soils return. They also installed signage to better educate recreationists about Moab's sensitive desert habitats and helped to better-define the trail corridor to keep this trail open and accessible for all throughout this 32-mile route.

Thank you to the partners who made this possible:
onX Offroad
Quadratec
Moab Bureau of Land Management
Fieldcraft Survival
2 Wolf Foundation
Rugged Radio
"The best "office" days are the ones outside, doing the work. It is always incredibly satisfying to see a restoration project come to completion. Thanks to the sharp event organization of Tread Lightly! and the many hands of a solid group of hustlers, we cranked through the project efficiently and had a blast doing it. What a day!"-Becky Marcelliano, onX Offroad
Want to get involved in your own Tread Lightly! project? Find upcoming activities, events and grant opportunities at treadlightly.org.