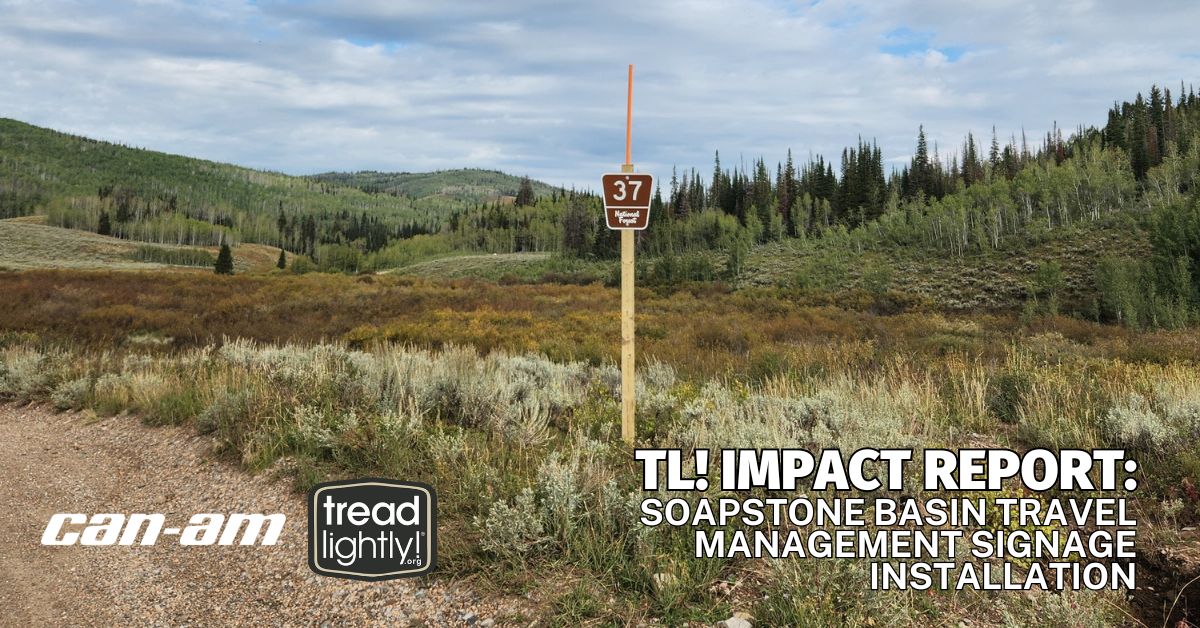 26 Oct

Tread Lightly! Impact Report: Soapstone Basin Travel Management Signage Installation

Project: Soapstone Basin Travel Management Signage Installation
Location: Utah

Description: This project was funded by Can-Am Off-Road. Can-Am has committed to funding trail stewardship projects in partnership with Tread Lightly! to help maintain and improve access to public lands and off-road trails.

On September 11, 2023, the Tread Lightly! and Heber-Kamas Ranger District teams worked together with eight volunteers from the Two Wolf Foundation and Weller Recreation to install travel management signage at Soapstone Basin in the Heber-Kamas National Forest. In total, five posts were installed at two major intersections on the Forest Road. The signs and tools were hauled thanks to the Can-Am Defender Pro UTV.

Thank you to the partners who made this possible:

· Can Am

· Two Wolf Foundation

· Heber-Kamas Ranger District

· Weller Recreation

Want to get involved in your own Tread Lightly! project? Find upcoming activities, events and grant opportunities at treadlightly.org.