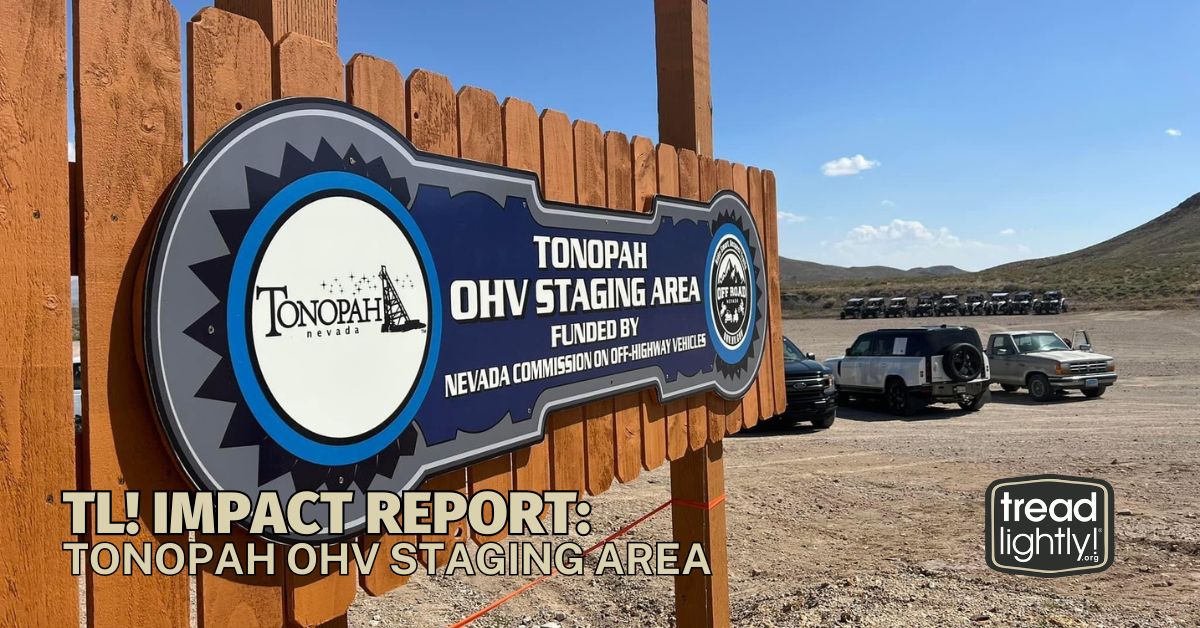 12 Oct

Tread Lightly! Impact Report: Tonopah OHV Staging Area

Project: Tonopah OHV Staging Area
Location: Nevada

Description: On September 20-22, 2023, five volunteers worked to install educational signage at the completion of Nevada's newest OHV staging area in Tonopah, Nevada. In total, volunteers installed six new signs to help improve the 500 miles of trails connected to the staging area by educating riders on responsible off-road recreation to help minimize their impact.

The staging area will help provide a safe area for loading, unloading, and parking. Various organizations in Nevada have worked together to also install new vault toilets and trash cans to help keep this area clean.

Thank you to the partners who made this possible:
Nevada Offroad Association
NV OHV Program
Town of Tonopah
Want to get involved in your own Tread Lightly! project? Find upcoming activities, events and grant opportunities at treadlightly.org.
"The Tonopah staging area adjoins Nevada's federally managed Public Lands, aside well-established historical trails, and routes, and is a short distance from the soon to be identified. Battleborn Trail slated to start in Pahrump NV ending in Virginia City NV.
It is through efforts and partnerships with the Town of Tonopah, Nye County, Nevada Trail Finder, NV Mapping Collaborative and groups like Tread Lightly that highlight the professionalism and attention to detail to make this type of project a success. We cherish the relationship and cannot thank Tread Lightly! enough for their help in getting valued Messaging and signage included in this project."-Mathew Giltner, Nevada Offroad Association Executive Director