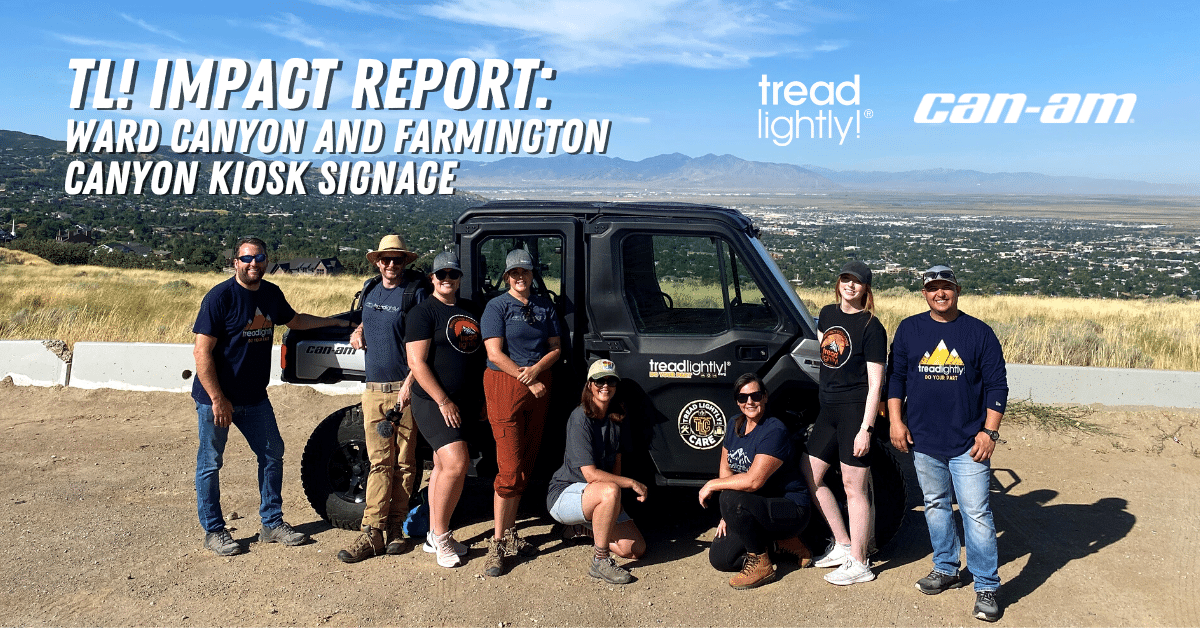 24 Oct
Tread Lightly! Impact Report: Ward Canyon and Farmington Canyon Kiosk Signage
Project # 1 of 12
Project: Can-Am Ward Canyon and Farmington Canyon Kiosk Signage Installation
Location: Utah
Description: This project was funded by Can-Am Off-Road. Can-Am has committed to funding twelve trail stewardship projects in the state of Utah in partnership with Tread Lightly! to help maintain and improve access to public lands and off-road trails.
On July 18, 2022, eight Team Members from Tread Lightly! worked to install four new educational kiosk signs at the Ward and Farmington Canyon trailheads. The signs are designed to help educate riders on how to minimize their impact when riding on these trails. This trail system is heavily used due to its proximity to the greater Salt Lake Metropolitan area and is located above the highly visible, Bountiful "B". Along with the signage installation, the Tread Lightly! Team Members also removed 10 lbs of trash from the trails.
Thank you to all of the partners that supported this project:
Can-Am Off-Road
US Forest Service, Salt Lake Ranger District
"At Tread Lightly!, we enjoy projects where we have the opportunity to blend our stewardship work with the opportunity to educate riders on how to be respectful and responsible on the trails. The development and placement of the signage like we installed today, provides a great opportunity to do both." -Matt Caldwell, Executive Director, Tread Lightly!