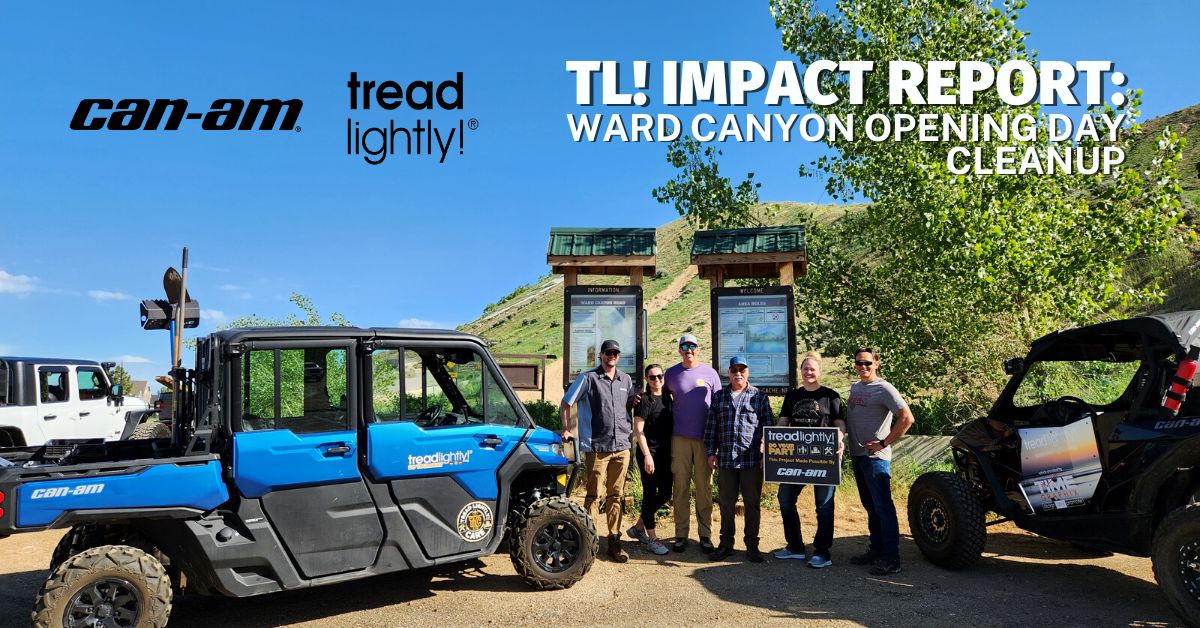 03 Jul

Tread Lightly! Impact Report: Ward Canyon Opening Day 2023 Cleanup

Project: Ward Canyon Opening Day 2023 Cleanup

Project: #10/12
Location: Bountiful, Utah

Description: This project was funded by Can-Am Off-Road. Can-Am has committed to funding twelve trail stewardship projects in the state of Utah in partnership with Tread Lightly! to help maintain and improve access to public lands and off-road trails.

On May 27, 2023, three Tread Lightly! staff members and six volunteers gathered for the opening day of old Ward Canyon Road in the Uinta-Cache National Forest to clean up dispersed recreation locations and install interpretive signage. In total, 340 Pounds of trash were removed from the area.

There were opportunities for community outreach with recreationalists along the route where Tread Lightly! was able to speak about responsible recreational shooting and land use ethics.


Thank you to the partners who made this possible:
Can-Am Offroad
United States Forest Service
Want to get involved in your own Tread Lightly! project? Find upcoming activities, events and grant opportunities at treadlightly.org.
"Thank you to the volunteers who dedicated much of their Saturday to cleaning up this popular and accessible mixed-use area. We're thrilled to continue our improving Utah off-road trails and recreation areas with Can-Am's support."-Evan Robins, Tread Lightly! National Stewardship Program Manager