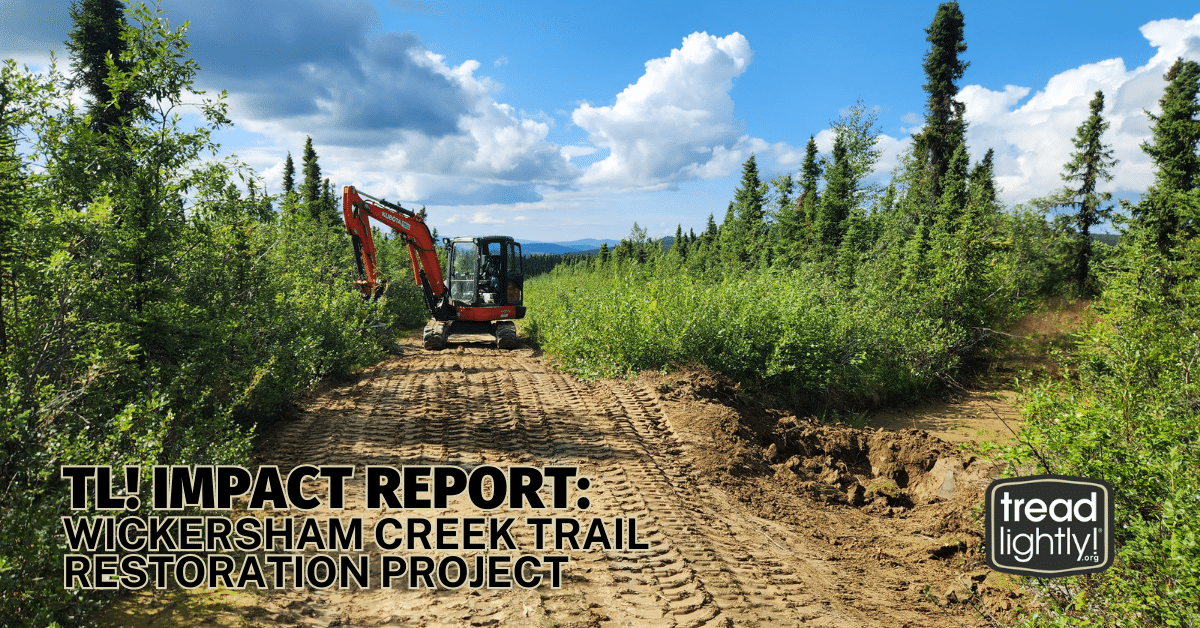 29 Aug

Tread Lightly! Impact Report: Wickersham Creek Trail Restoration Project

Project: Wickersham Creek Trail Restoration Project
Location: White Mountains National Recreation Area, Alaska

Description: As part of the Tread Lightly! Alaska campaign, Tread Lightly! collaborated with the Bureau of Land Management's Eastern Interior office to restore the first six miles of the Wickersham Creek Trail. 73 drainage features were modified or rebuilt to improve water flow, allowing the trail to drain. Drainage features include new or modified rolling grade dips and/or long drainage ditches.

Tread Lightly! was awarded funding from BLM Alaska to coordinate trail maintenance projects that improve access and build awareness surrounding the maintenance of OHV trails.

"We appreciate the responsiveness of Vance at Happy Trails who was able to improve our trails for multiple-use recreational enjoyment. We look forward to collaborating with Happy Trails and Tread Lightly! in the future."-Dani Hutchison, Seasonal Ranger, BLM White Mountains

"BLM Eastern Interior Field Office and Happy Trails, Inc. were great to work with to Protect the Fun and improve access. Working together, we enhanced the trail to provide a better experience for those that use the Wickersham Creek Trail. As Tread Lightly! builds our education campaign in Alaska, we look forward to future projects."-Mindie Walkoviak, Tread Lightly!

Want to get involved in your own Tread Lightly! project? Find upcoming activities, events and grant opportunities at treadlightly.org.