03 Sep

Tread Lightly's! Board of Directors Announces New Leadership

Tread Lightly's! Board of Directors Announces New Leadership
Matt Caldwell Named New Executive Director

CENTERVILLE, Utah (September 3, 2020)—Tread Lightly!, the premier non-profit organization dedicated to supporting and encouraging stewardship of America's lands and waterways, has appointed Matt Caldwell as Executive Director, effective October 1. Jan Rintamaki, Chairman of the Tread Lightly! Board of Directors, announced the leadership change today following an extensive, nationwide search.

"Matt is a seasoned professional with a passion for off-roading and outdoor recreation," said Rintamaki. "The Board has great confidence in his abilities to take the organization to the next level and grow its reach nationally."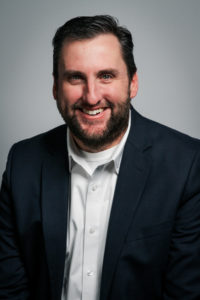 Caldwell has over a decade of experience in operations and marketing, including time at Jackson Marketing, Motorsports and Events, Infinite Scale Design Group and Michelin. He most recently served as the Director of Client Services for Saxton Horne Communications, the in-house advertising agency for the Larry H. Miller Corporation in Sandy, Utah.
In his spare time, he enjoys camping, spending time with his family and all things off-road. Caldwell, who relocated from South Carolina, has lived in Utah for four years and likes exploring public land on his side-by-side and visiting National Parks with his wife of 25 years.
"I am honored to lead this organization and looking forward to continuing Tread Lightly!'s important work of education, stewardship, and protecting outdoor recreation access," said Caldwell. "I look forward to working with the talented staff and getting to know the entire network of donors, volunteers, and partners. Thank you to the Board of Directors for this opportunity."
About Tread Lightly!
Tread Lightly! is a national nonprofit organization with a mission to promote responsible recreation through ethics education and stewardship programs. Tread Lightly!'s educational message, along with its unique training and restoration initiatives are strategically designed to instill an ethic of responsibility in outdoor enthusiasts and the industries that serve them. Tread Lightly!'s award-winning materials, programs and services are solutions to some of the nation's most pressing recreation issues. Visit www.treadlightly.org for more information.
###
MEDIA CONTACT
Jerrica Archibald
jerrica@treadlightly.org
801-627-0077