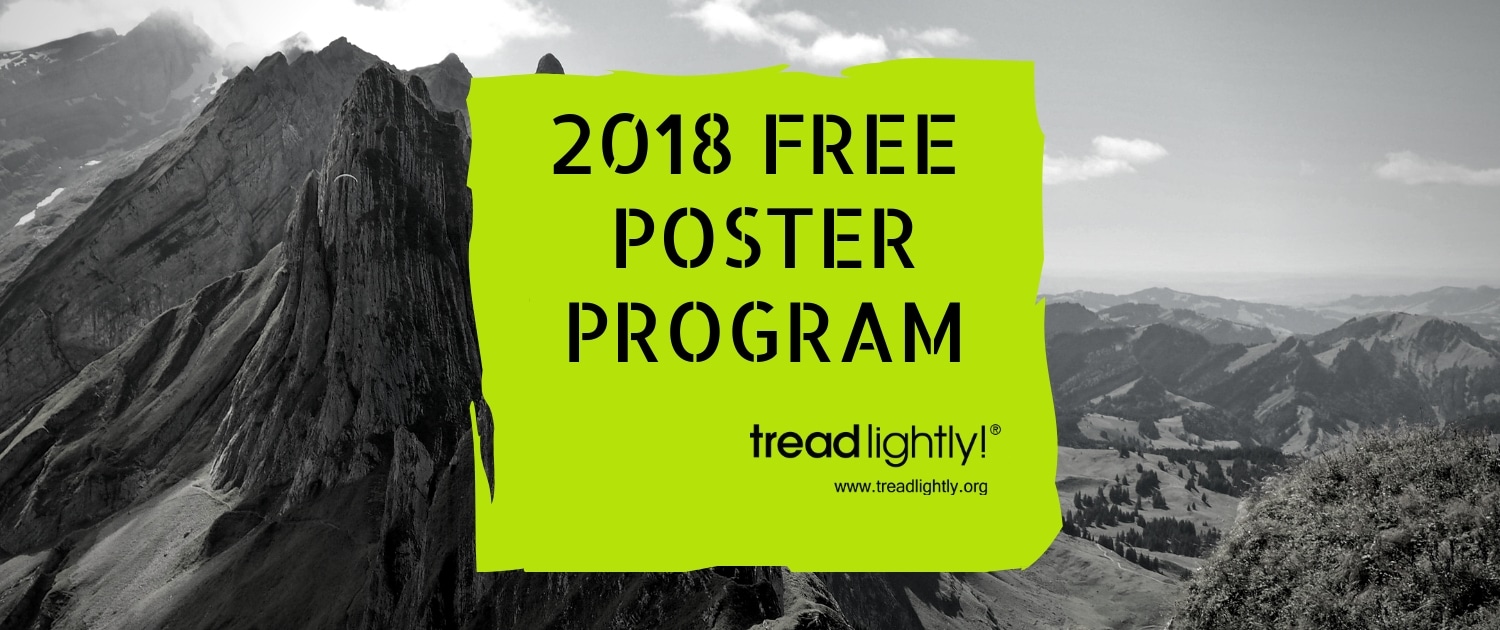 31 Oct

Order your FREE educational posters
Due to the unprecedented amount of orders at the launch of this program, we have hit our limit on how many poster orders we can fill in 2018. We apologize for the inconvenience. If you'd like to be on the email list for next year's program, please send an email address and name to jerrica@treadlightly.org. Thank you!
Thanks to the Right Rider Access Fund, Tread Lightly! is able to offer our FREE educational poster program again in 2018! This year, we have a new layout and offer new messaging and images to address the pressing recreation issues in your area.
Please note that we will only allow 20 free posters maximum per agency or organization while supplies last. Tread Lightly! reserves the right to deny poster requests.
All posters will be printed on high-quality, weather resistant material in size 20×24. If you have questions, please contact jerrica@treadlightly.org. Thank you for helping share our message of responsible outdoor ethics.
Orders may take up to 4-6 weeks to ship.