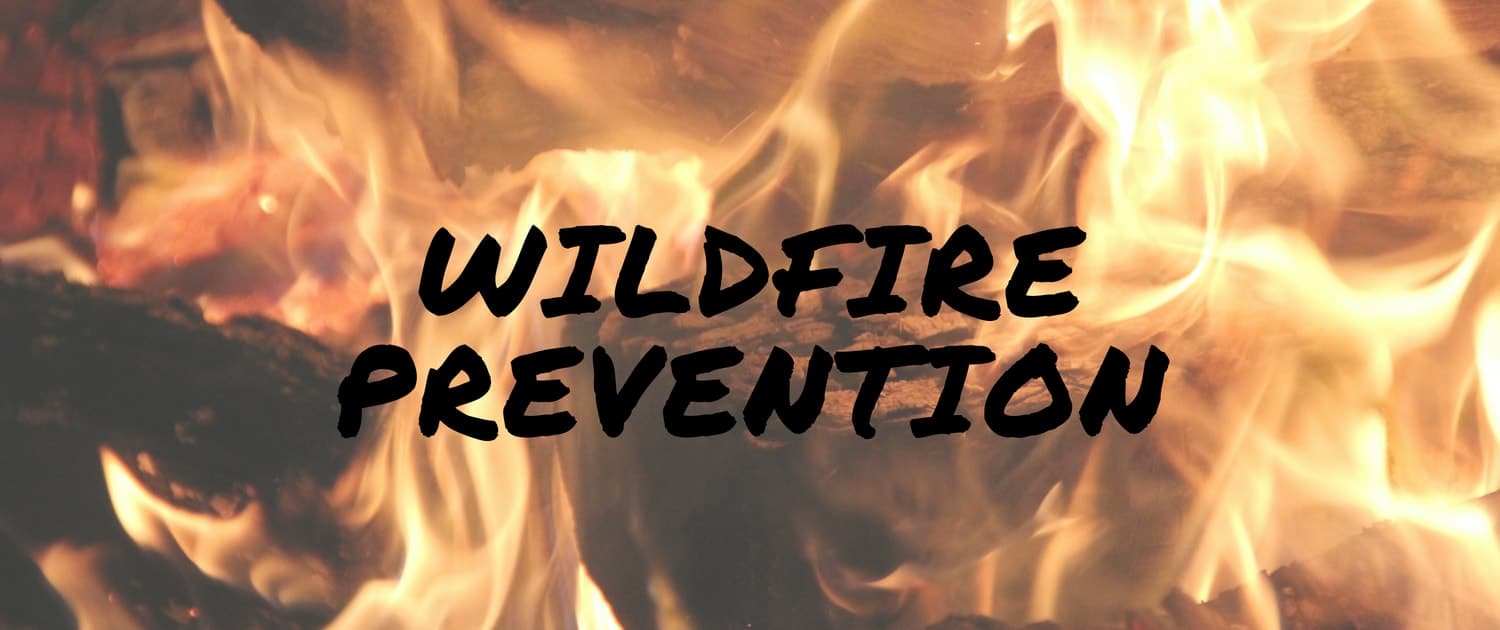 Quick Tips on Preventing Wildfires
Summertime means drier vegetation and more people getting outside. Help prevent wildfires by educating yourself and others. Here are a few ways you can take steps to have a safe, fire-free summer and tread lightly.
Campfire—The first step to campfire safety is checking your surroundings. Clear all debris and be aware of dry vegetation, hanging branches, brush and bushes, trash or anything that can catch fire. When the fire is lit, keep flammable items far away and keep water close.
Use existing fire rings, build a mound fire, or use a fire pan. Circle the pit with rocks if there isn't a metal ring, this helps keep the fire in the pit.
Keep an eye on the fire and be prepared with water and dirt in case the fire gets out of control. When extinguishing the fire, make sure it's all the way out before. Mix the embers with water or dirt until the coals are extinguished. Check out our responsible camping tips.
Fireworks—Fireworks aren't allowed on public land. If lighting fireworks near hotter or drier places, remember to light in gravel or asphalt areas and stay away from vegetation and buildings. Aerial fireworks travel and can be a big wildfire risks.
Target Shooting—Shoot in areas clear of dry vegetation. Use proper targets when shooting. Tracer rounds, explosives, or pyrotechnics can be dangerous and start accidental wildfires. Also, be aware of your ammunition; steel core, incendiary and copper ammo can start fires. Bring water, a shovel or extinguisher to help extinguish potential fires. Click here for more target shooting tips.
Dragging Chains—Chains and dragging parts can throw sparks and start wildfires. Secure all parts before hitting the road. Keep cars off vegetation or dry brush and make sure brakes and tires are in good shape. Carry a fire extinguisher in your vehicle in case of emergencies.
Drones–Finally, if a wildfire is active in your area, it is critical to keep drones away from these sites. They can interfere with firefighting air traffic and can prevent the suppression of the wildfire. Don't fly your drone near a wildfire. Find more responsible drones tips here
Posted on 27 Jun