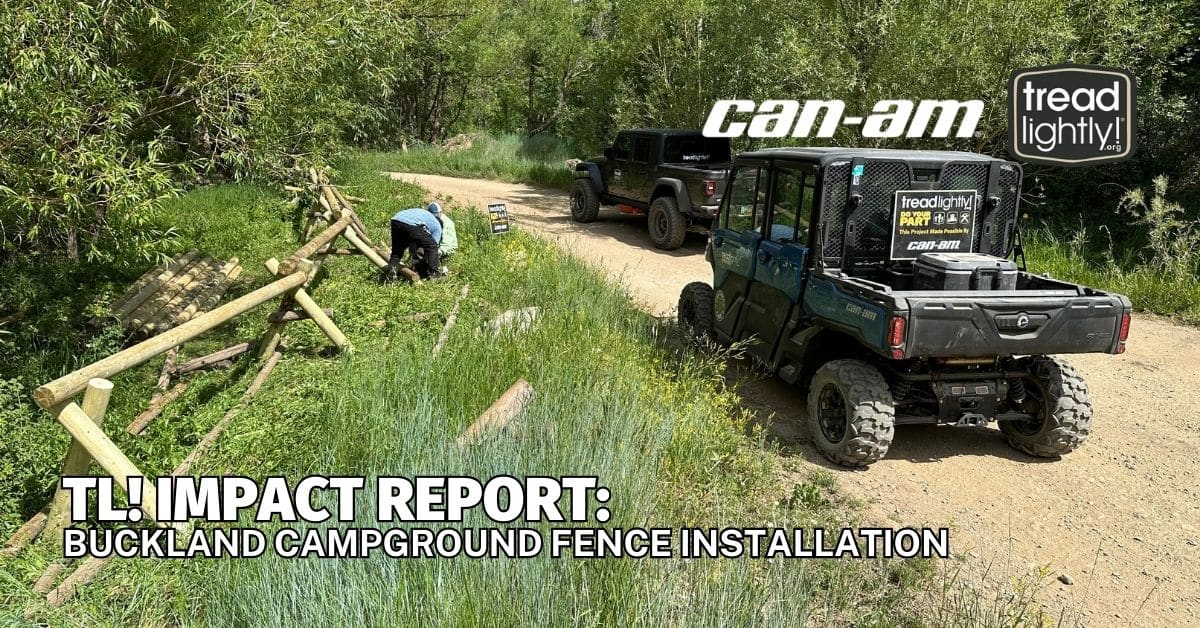 08 Aug

Tread Lightly! Impact Report: Buckland Campground Fence Installation
Project: Buckland Campground Fence Installation
Location: Utah
Description: This project was funded by Can-Am Off-Road. Can-Am has committed to funding twelve trail stewardship projects in the state of Utah in partnership with Tread Lightly! to help maintain and improve access to public lands and off-road trails.
On July 17, 2023, a local volunteer joined multiple Tread Lightly! staff members to install buck and rail fencing to protect a spring at the Buckland Campground area near Bountiful, Utah. The Tread Lightly! team have done multiple improvement projects in this area for several years to help keep this area near its headquarters healthy and well-maintained for riders and other outdoor recreationalists in the area.
Thank you to the partners who made this possible:
Can-Am Offroad
United States Forest Service
"The area for this project is near and dear to the Tread Lightly! It's just a few short miles from our headquarters in Utah. Because of the proximity to Salt Lake City, this area is heavily traveled for numerous forms of recreation. This project was designed to help the public stay on those designated trails, so we have these recreation opportunities for years to come. And remember, 'off-road' doesn't mean 'off-trail'."-Matt Caldwell, Tread Lightly! Executive Director
Want to get involved in your own Tread Lightly! project? Find upcoming activities, events and grant opportunities at treadlightly.org.