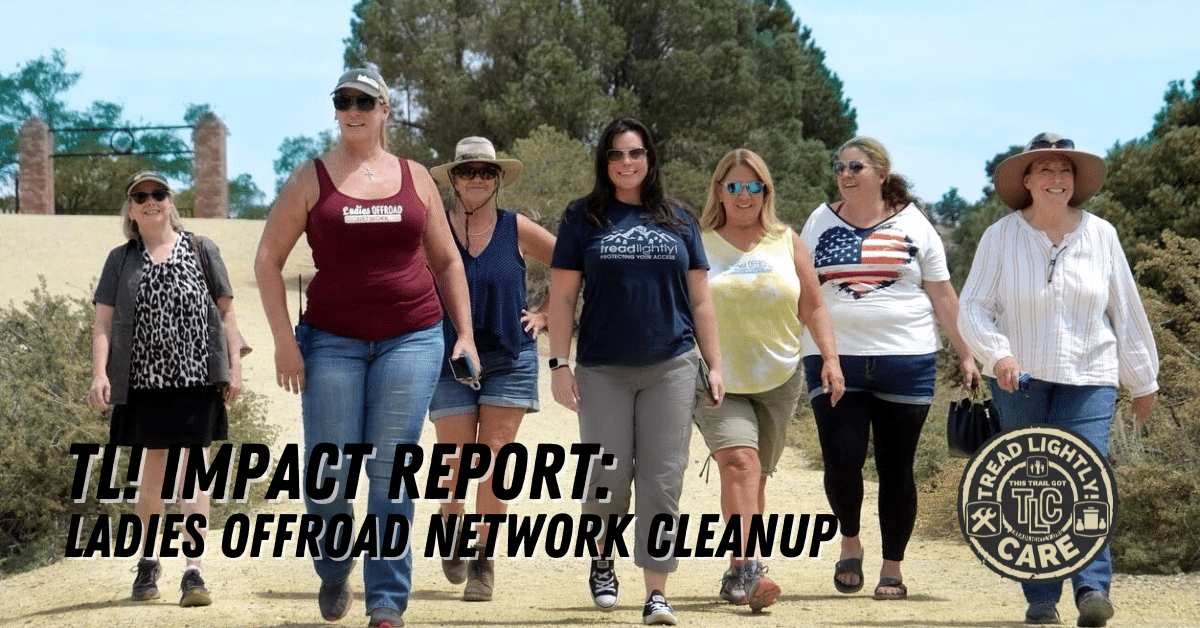 15 Sep

Tread Lightly! Impact Report: Ladies Offroad Network Cleanup

Project: Ladies Offroad Network Cleanup
Location: Nevada

Description: On August 4, 2022, the Ladies Offroad Network hosted a trail ride from Reno to Virginia City, Nevada with a trash cleanup along the way. Together, seven volunteers removed trash along the 30 mile stretch to help protect this area and leave it better than they found it.

The Ladies Offroad Network was founded by Charlene Bower, current Tread Lightly! Board Member and longtime supporter.

Thank you to the partners that supported this project:
Ladies Offroad Network
Hills Angels
ORMHOF
"The best news about this cleanup with the local NV/CA Ladies Offroad Network ladies and Laura is that…we didn't have a lot to clean up! We always have the intention to pick up trash, but it is a great feeling when we only leave with a couple small bags! I'm proud of the group that consistently enjoy this area and take pride in keeping it clean. Thank you all for 'doing your part'." ~ Charlene Bower
"Doing your part can be as simple as cleaning up trash as you find it. Thank you to the Ladies Offroad Network for living by the Tread Lightly! ethic and respecting our trails and public lands on an everyday basis."-Laura Butcher, Tread Lightly! Nevada Program Manager
Want to get involved in your own project? Apply for a grant or check out the other projects at treadlightly.org.