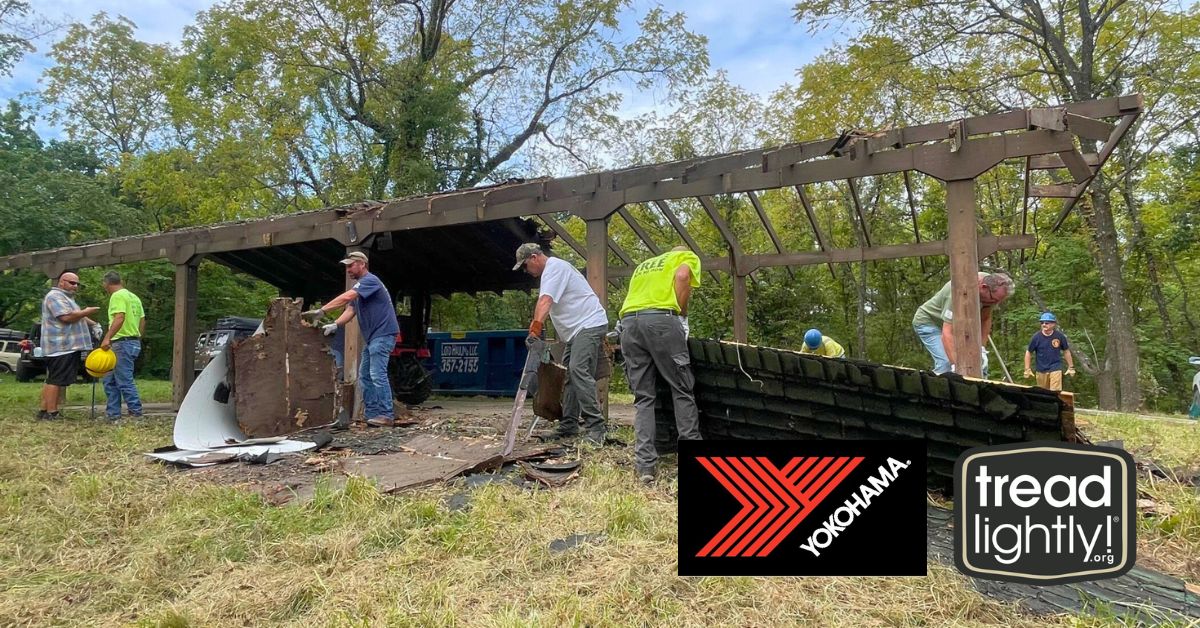 23 Oct

Yokohama Tire Now an Official Partner of Tread Lightly!

Tiremaker joins forces with leading environmental group to 'Protect the Fun'

FOR IMMEDIATE RELEASE

Media Contact:
Bill Groak, Sweet Spot Media,
310-849-3676, bgroak@sweetspotmedia.tv

SANTA ANA, CA – (Oct. 23, 2023) – Yokohama Tire, a longtime advocate of environmental corporate responsibilities, is now an official partner of Tread Lightly!, the renowned U.S-based nonprofit organization that's dedicated to promoting responsible outdoor recreation through stewardship and educational programs.

"We've been a huge participant of off-road activities via motorsports and our GEOLANDAR® line of tires," said Alan Holtschneider, Yokohama's director of marketing.
"That's why Tread Lightly!'s staunch belief in 'Protecting the Fun' completely aligns with our values. Yokohama fully supports Tread Lightly!'s ongoing mission to protect off-road trail access and public lands."

Holtschneider said Yokohama will assist Tread Lightly!'s efforts with forest clean-ups, building infrastructure, trail remediation and major off-road post-event clean-ups.

Yokohama's first project with Tread Lightly! was in the Shawnee National Forest outside of Herod, Illinois. Holtschneider said Yokohama joined in and helped repair a kiosk, pavilion frame and roof. "Without this help, these would have likely had to be torn down in a few years, but the effort Tread Lightly! took in this section will reestablish a 20-mile loop in the forest roads and restore a section that's in danger of closure due to a washout."

"Thank you to Yokohama Tire for partnering with Tread Lightly! to Protect the Adventure," said Matt Caldwell, Tread Lightly!'s executive director. "We were thrilled to kick off this partnership in the Shawnee National Forest and look forward to getting more work done to conserve the trails and public lands we all use and enjoy."


About Yokohama Tire Corporation
Yokohama Tire Corporation is the North American manufacturing and marketing arm of Tokyo, Japan-based The Yokohama Rubber Co., Ltd., a global manufacturing and sales company of premium tires since 1917. Servicing an extensive sales network throughout the U.S., Yokohama Tire Corporation is a leader in technology, innovation, sustainable manufacturing and environmentally conscious products. The company's complete product line includes tires for high-performance, light truck, passenger car, and commercial truck and bus. For more information on Yokohama's broad product line, visit www.yokohamatire.com and www.yokohamatruck.com.

Connect with Yokohama Tire Corporation:
www.facebook.com/yokohamatire
www.twitter.com/yokohamatc
www.youtube.com/user/yokohamamotorsports
www.instagram.com/yokohamatire
www.linkedin.com/company/yokohama-tire-corporation


Yokohama is a strong supporter of the tire care and safety guidelines established by the U.S. Tire Manufacturers Association and the National Highway Transportation and Safety Administration. Details can be found at the "Tires 101" section at www.yokohamatire.com.

About Tread Lightly!
Tread Lightly! Is a national nonprofit organization with a mission to promote responsible recreation through stewardship programs and ethics education. Tread Lightly!'s educational message, along with its unique training and restoration initiatives are strategically designed to instill an ethic of responsibility in outdoor enthusiasts and the industries that serve them. The program is long-term in scope with a goal to balance the needs of the people who enjoy outdoor recreation with our need to maintain a healthy environment. Tread Lightly!'s award-winning materials, programs and services are solutions to some of the nation's most pressing recreation issues. Individuals and businesses can commit to Tread Lightly! and protect outdoor access by becoming a member at www.treadlightly.org.